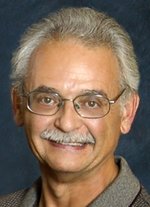 Obituary of Charles Lambertz
Charles E. "Chuck" Lambertz, age 61, of Yankton, passed away unexpectedly Wednesday, May 1, 2013 at his residence. Funeral services will be 1:00 PM, Monday, May 6, 2013 at Christ Church Episcopal, Yankton, SD with Rev. James Pearson officiating. Burial will be in the Canistota Cemetery, Canistota, SD at approximately 3:45 PM Monday afternoon. Visitations will begin at 6:00 PM, Sunday, at Christ Church, Yankton, with a Scripture service at 7:00 PM. Visitations will resume one hour prior to the service at the church. The Opsahl-Kostel Funeral Home & Crematory, Yankton, is assisting with service details.
Chuck grew up in Canistota, SD where his parents, Orval and Nona (Jarding) made their home. Chuck had one brother and six sisters whom he greatly loved and enjoyed spending time with. He attended Canistota schools where he graduated high school in 1969. He maintained a close relationship with many of his friends from high school. Following high school he attended the University of South Dakota where he received his undergraduate degree in business management.
After graduation from USD he worked at the Black Hills Playhouse for several summers, at which point he followed his dream to live in New York City where he worked for Columbia Artists Management touring with their theatrical shows around the country.
He returned to South Dakota where he met the love of his life JoAnn (Gould) whom he married on October 12, 1984.
Following their marriage Chuck and JoAnn moved to Massachusetts to work at the North Shore Music Theatre. They returned to New York and resumed traveling with Columbia Artists. Chuck had the privilege of working with many famous actors and singers who remained friends with him through the years.
Chuck and JoAnn returned to live in Yankton, South Dakota when they decided to expand their family and were blessed with the joys of his life, their daughters, Christine Elizabeth and Hannah Mae. Chuck was very proud of his girls and would brag about them to anyone who would listen.
Chuck worked in marketing for several years, before joining Ozark National Life which he worked for several years. In 2005, Chuck began working at the Lewis and Clark Theatre Company in Yankton. In doing so he was able to again work in the profession he had loved since his youth, the theatre.
Chuck lived for LCTC and took great pleasure in seeing the company grow and expand in Yankton. He directed shows, built sets, managed the facilities and finances -- if it needed to be done, he did it. In doing so, he became the figurehead of the company that the Yankton community identifies as the Lewis and Clark Theatre Company. Chuck took great pleasure seeing his daughters and friends on stage and seeing the growth of everyone from the youngest actors to the oldest who braved to take the stage and learned to love theatre, just like he did. Even though health issues forced him to retire in August of 2012, he maintained his association with the theatre working tirelessly to help LCTC until his death.
Chuck genuinely saw the best in everyone and made friends where ever he was. His love and caring touched many people. His family understands that while they are grieving, so too are his friends. His family thank you for your prayers through the years and for sharing his life by being such a giving extended family for Chuck.
Blessed to have shared his life are his wife of 28 years, JoAnn of Yankton, SD; daughters: Christine and Hannah of Yankton, SD; his parents, Orval (Betty) and Nona Lambertz of Canistota, SD; sisters: Carol Williams (Riley) of Las Vegas, NV, Noreen Hagan (Les) of Canistota, SD, Cindy Fischer (Chip) of Sioux Falls, SD, Colleen Lambertz (Mary Jo Nyblad) of Boise, ID, and Julie Gregory (Wayne) of Ethan, SD; brother, John Lambertz (Nina) of Canistota, SD; as well as many nieces, nephews and life-long friends.