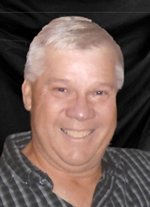 Obituary of Steven F. Aune
Steven F. Aune, age 59 of rural Volin, SD passed away at his home after a courageous battle with cancer. Funeral services will be 10:00 AM, Wednesday, August 14, 2013 at Trondhjem Lutheran Church, Volin, with Rev. Mark Ostrem officiating. Burial will be in the parish cemetery. Visitations will begin at 5:00 PM, Tuesday, at the Opsahl-Kostel Funeral Home & Crematory, Yankton, with a Scripture service at 7:00 PM. Visitations will resume one hour prior to the service at the church.
Steven was born January 8, 1954 in Yankton, SD to Freelan and Janice (Thomsen) Aune and baptized and confirmed at Trondhjem Lutheran Church. He grew up on a farm by Marindahl Lake and went to Rempp Country School, Gayville School and finished in Yankton. On July 28, 1973 he married Karen Suing. To this union, three children were born: Chad, Matt and Renae. They lived in the country in Volin, SD. In 2001 they moved to family century farm (family owned over 100 years) where Steven passed away. Steve was employed as a truck driver for Jack Frick and Cimpls. He drove a school bus for the Irene school district and then entered law enforcement for the state of South Dakota. Steve also farmed and owned Aune Farms Trucking Business with his son, Chad, up until his death. He was a member of the Tri-State Old Iron Association, Yankton County Zoning Board, served on the church council, and Trondhjem Cemetery Board
Steve enjoyed spending time with family and friends, especially his grandchildren. He enjoyed playing cards, country drives with his dad looking at John Deere machinery, eating popcorn, going to casinos and weekend evenings with his wife for supper, especially at Fleeg's. Steve also went on an Honor Flight with his dad to D.C. His love for farming with John Deere equipment will be greatly missed. He will be remembered for giving grandkids 4-wheeling rides, tractor rides and sled rides, and also for the nicknames he gave them: Tyler - "lil dude", Taylor -"boo boo", and Keegan - "big keegs".
He is survived by his wife, Karen Aune of Volin, SD; sons, Chad (Callie) Aune of Volin, SD and Matt Aune (Julie Nowak) of Yankton, SD; daughter, Renae Aune (Ryan Barta) of Gayville, SD; three grandchildren (and one on the way): Tyler Aune, Taylor Aune, Keegan Carl-Aune and baby Aune; parents, Freelan & Janice (Thomsen) Aune; brother, Doug (Marcia) Aune of Loveland, CO; sisters: Monica Cooke of Yankton, SD, Pam (Norman) Rokusek of Yankton, SD, Joyce (Dennis) Meyer of Winner, SD, Marsha (David) Heckenlively of Sioux Falls, SD, and Candace Fromm of Sioux Falls, SD.
He was preceded in death by his brother, Gerald Aune, uncle, Alton Aune, brother-in-law, Dale Cooke, and grandparents, Oscar (Alma) Aune and Soren (Mary) Thomsen.