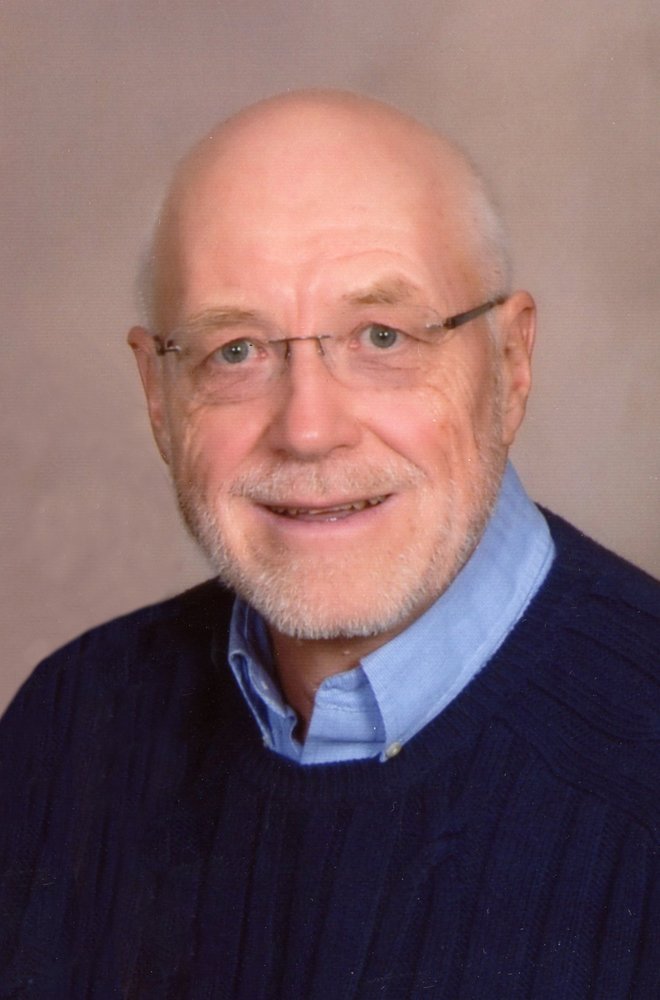 Obituary of Glen J. Mechtenberg
Glen was born on October 24, 1949 to loving parents, Andrew "Doc" and Esther (Hohn) Mechtenberg of Dimock, SD. He graduated from Notre Dame High School, Mitchell, SD, in 1967, and went on to receive his B.A. in Business Administration from Southern State Teachers College, Springfield, SD, in 1971. On November 30, 1974, he married the love of his life Barbara (Flaherty) in LeMars, IA, and they started their life and family together in Omaha, NE.
In 1987, Glen's work brought his family to Yankton, where he became an active part of the community. In recent years, Glen was a volunteer with Habitat for Humanity, Yankton Community Banquet, and Yankton County Historical Society.
In 2014 he retired from Lewis & Clark Behavioral Health Services following 18 years as Business Manager. While he enjoyed retirement, he missed the daily interactions with former co-workers.
In Yankton, Glen could be found working out at the Summit Center every day and meeting up with his "Fermenting Faith" friends once a week at Ben's Brewing Co. During the summers he enjoyed working on house projects, gardening, and drinking his home brewed IPA on the back patio.
Glen loved to travel. He set aside a lot of time every year to take his family on extended summer camping trips and weekend getaways; he instilled in his children a love of adventure and the great outdoors. In retirement, he and Barb logged thousands of miles together by car, bike, kayak, and foot. Their last big adventure was hiking part of El Camino de Santiago in Spain. An avid bicyclist, every birthday Glen rode his age in miles, including a 69-mile ride in October.
Glen believed that every person has a story worth knowing and, as an active and expressive listener, he took time to talk with people and learn their stories. Curious by nature, he met and made friends often in the most unlikely of circumstances, much to the amusement of his family.
Glen will be remembered for many things, including: Exclusively using recyclable bags; his multiple to-do lists; his daily routine of making the bed; and the countless hours of tinkering with creative ways to organize the garage. But mostly, he will be remembered for his great sense of humor and laughter, sound fatherly advice, and profound devotion, pride, and love of his family.
Glen is survived by his best friend and wife of 44 years, Barb; their three children and spouses: Sarah (Javier Antezana) Mechtenberg of La Paz, Bolivia, Karl (Emily) Mechtenberg of Anchorage, AK and Joe (Lindsey Wolf) Mechtenberg of Golden Valley, MN; three grandchildren: Tucker and Sidney Mechtenberg and Max Antezana; mother-in-law, Helen Flaherty of Le Mars, IA; brother, Gary (Jeannie Davis) Mechtenberg of Burbank, SD; in-laws, Mike (Frankie) Flaherty of Missoula, MT, Jim (Mary) Flaherty of Seattle, WA and Jean (Mike) Binder of Yankton, SD and 13 nieces and nephews.
Glen was preceded in death by his mother and father, Andrew and Esther Mechtenberg; father-in-law, Leo Flaherty; sister, Shirley Bauman; brother-in-law, John Bauman and nephew, Rory Flaherty.
Memorials may be directed to Habitat for Humanity of Yankton & Clay County, 218 Capital Street, Yankton, SD, 57078; or the Mead Cultural Education Center, 82 Mickelson Drive, Yankton, SD 57078.
To send flowers to the family of Glen Mechtenberg, please visit Tribute Store
Visitation
5:00 pm - 7:00 pm
Friday, February 22, 2019
Opsahl-Kostel Funeral Chapel
601 West 21st Street
Yankton, South Dakota, United States
6056659679
Vigil Service
7:00 pm - 7:15 pm
Friday, February 22, 2019
Opsahl-Kostel Funeral Home & Crematory
601 West 21st Street
Yankton, South Dakota, United States
6056659679
Memorial Mass
10:30 am - 11:30 am
Saturday, February 23, 2019
Sacred Heart Catholic Church
509 Capital Street
Yankton, South Dakota, United States
605-665-4585