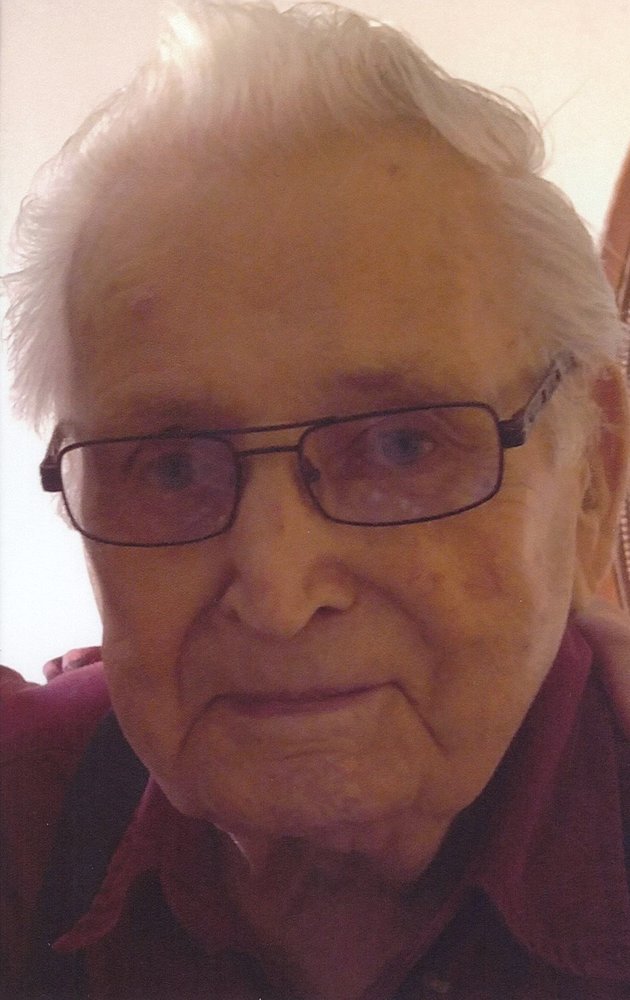 Obituary of Edward Houska
Full obituary to be posted soon.
HOUSKA EDWARD
Edward G. Houska age 97 of Yankton, SD passed away Thursday, December 6, 2018 at Avera Sacred Heart Hospital, Yankton, SD. Graveside services will be 11:00 AM, Tuesday, December 11, 2018 at the Garden of Memories, Yankton, SD with Rev. Paige Besse-Rankin officiating. Visitations will be one hour prior to the service at the Opsahl-Kostel Funeral Home and On-site Crematory, Yankton, SD. On-line condolences may be sent at: www.opsahl-kostelfuneralhome.com.
Edward was born November 22, 1921 to Charles and Frances (Rezac) Houska ion Yankton County. His father died in 1929 and his mother moved from the farm to Utica, SD. He attended Utica and Yankton schools and at age 12 started working part time at the Hasker and Fosterman Grocery and Hardware Store. Later, in the 30's he and his mother moved to Yankton, SD. During the summer, he worked the Harvest Fields and in 1940 started working for Touge and Anderson Motor Company. In 1946, he started working as a machinist at the Freeman Company. In 1951 he began work for the Boeing Airline Company at Wichita, KS and in 1953 for Electron Corp. at Denver, CO.
In 1958 the beautiful Lewis and Clark Lake was finished and being an avid boating and fishing enthusiast, he moved back to Yankton, SD and in that same year began working as a Cook Assistant at the SD Human Services Center. Two years later he was promoted to Head Cook and remained in that capacity until his retirement in 1983. In 1984 he became the area leader for the federally funded Green Thumb Program working through the Yankton Job Service Office. Locating or developing jobs for the low-income unemployed individuals in the 55 and older age group. He retired, again, in 1994 to devote more time camping, fishing, and boating. He was a long-time member of the Western Fraternal Organization.
Ed's memory is cherished by his wife Bessie of Yankton, SD and one daughter Lori (Dean) Hansen of Winside, NE: Grandchildren Christopher Edward (Emily) Hansen, Granddaughter Carrie (Josh) Hansen-Kruse, & great grandchildren Braxton & Madelyn Hansen, all of Winside, NE. He was preceded in death by his parents, sister and brother.