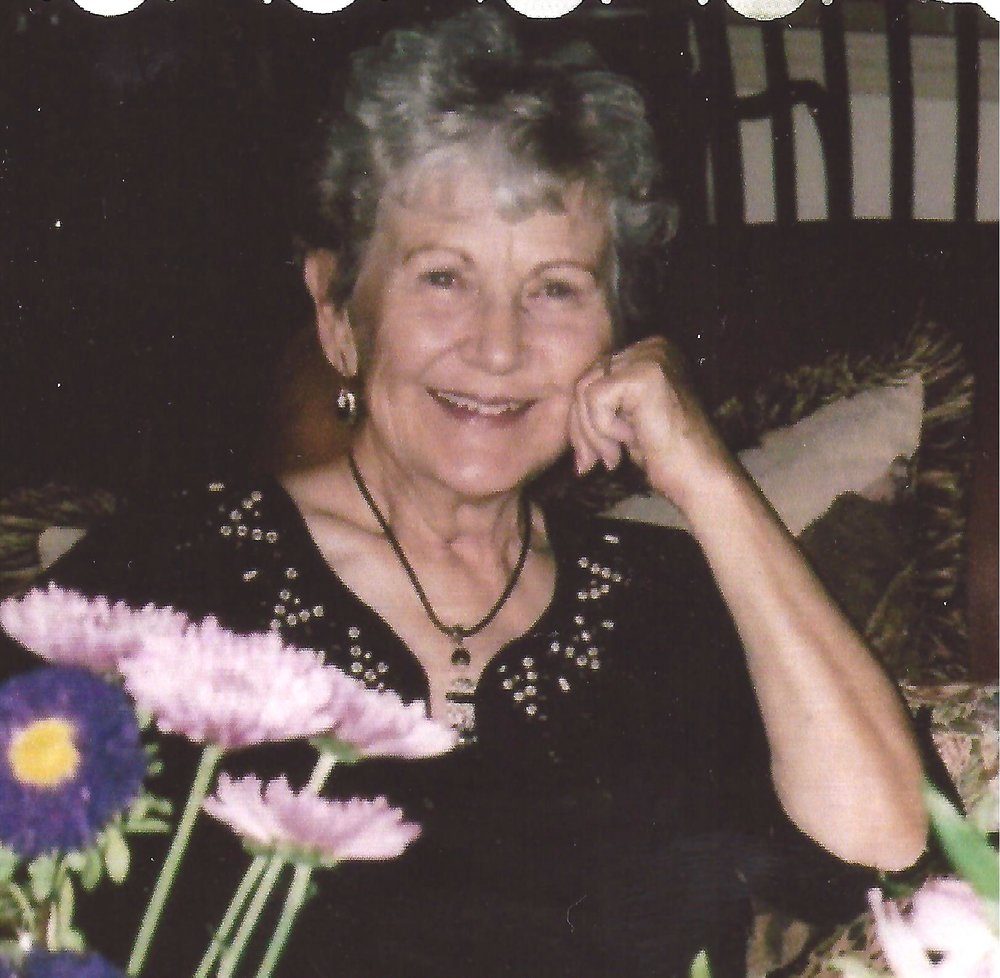 Obituary of Rose Marie Gabriel
Rose M. Gabriel was born September 2nd, 1926, in Columbus, NE, to John M. and Victoria (Micek) Staroscik. She graduated from Osceola High School in 1944. Rose went to work as a secretary for the U.S. Government in Washington D.C. then later returned to Osceola to become a dental assistant for Dr. C. R. Peterson. On April 8th, 1947 Rose was united in marriage to Milton F. Gabriel in Osceola. They moved to Columbus. Rose and Milton also lived on an acreage outside of Osceola, in Shelby, Lincoln, and Ralston NE, all while raising their 7 daughters and 2 sons. Rose went to work for United Catholic Social Services in Omaha for nine years. Later on, Rose and Milton moved to Colorado Springs, CO, and then Rose eventually moved to Yankton, SD. Rose was a woman of great devotion to God, her husband and her family. She enjoyed sewing, playing piano, fishing, camping, crafts, game nights, the Red Hats, and was an avid "Husker" fan all her life. She was active in the Church Guild, was a member of Third Order of St. Francis, and taught CCD classes for several years.
Rose is survived by her daughters; Linda (Bill) Knolmayer of Colorado Springs, CO, Cynthia Mestas of Fort Myers, FL, Christine (Mike) Swim of Centerville, SD, Theresa (Art) Aksamit of Aurora, CO, Barbara (Ed) Gibson of Mena, AR, Mary (Richard) Piorkowski of Mesa, AZ, Bridget Verdict of Austin, TX, sons; Thomas (Pam) Gabriel of Bellevue, NE, and Paul Gabriel of Sioux Falls, SD, sisters-in-law; Donna Detimore of Visalia, CA, Margaret Mazzerella of Los Angeles, CA, and Marge Gabriel of Porterville, CA, twenty-three grandchildren, and twenty-one great grandchildren. Rose was preceded in death by her husband Milton F. Gabriel and grandson, Ryan "Joe" Swim, her parents John and Victoria Staroscik, and sisters and brothers-in-law; Maryann and Al Kinder of Alexandria, VA, Margaret and Don Byers of Columbus, NE, and Suzanne Staroscik of Osceola, NE.
Memorials can be sent to Opsahl-Kostel Funeral Home and Crematory Inc., at 601 W. 21st St., Yankton, SD 57078, or donations made to EWTN, 5817 Old Leeds Rd., Irondale, AL 35210