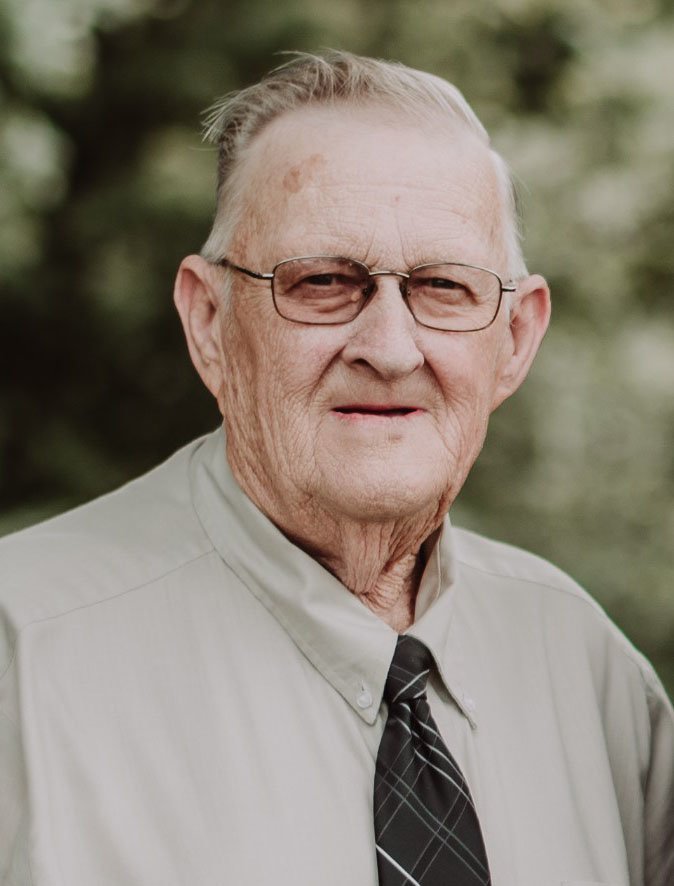 Obituary of Larry L. Schenk
Larry Lee Schenk, son of Lorene & Theodore Schenk (Ness) was born April 13th, 1940 in Yankton, SD. He passed away peacefully on Friday, September 21st, 2018 at Majestic Bluffs in Yankton, SD, having reached the age of 78 years, 5 months, 5 days.
In March of 1960, Larry proudly enlisted in the United States Army where he earned a Marksman Rifle and Good Conduct Medal. He served most of his time in Korea, and was honorably discharged in 1962. Following discharge, he returned to the family farm in the Midway area and spent many years farming. On September 28th, 1963 he married the love of his life, Dorothy Jane Gran. In 1976 they moved to Irene, SD where he was employed with the City of Irene as the City Maintenance Chief for several years. He then worked for the Yankton County Highway Department for 20+ years until retirement.
Larry was a lifetime member of Calvary Lutheran Church, NFO, and the VFW. He was also a long time member of the Irene Fire Department. Toward the end of his life, despite all of his health issues, he was always positive and never lost his sense of humor. He enjoyed attending tractor pulls and was passionate about cars. He took great pride in his vehicles, nobody in the world could keep a car cleaner than him. He especially loved his family, never missing an important event, and was very proud of his sons, Daron, Daniel, and Lonnie, as well as his grandchildren and great-grandchildren.
Thankful to have shared his life are his survivors: his wife of 55 years, Dorothy Schenk; three sons Daron, Daniel (Heather), and Lonnie (Cindy), all of Irene, SD.
He is also survived by 8 grandchildren: Nicole (Tyler) Schenk, Irene, SD, Natalie Schenk, Irene, SD, Miranda (Jordan) Holland, Watertown, SD, Holly (Brian) Steffen, Vermillion, SD, Lexy Schenk, Dallas, Texas, Cody (Hannah) Schenk, Ponca, NE, Dana Schenk, Sioux Falls, SD, and Lydia Schenk, Sioux Falls, SD, and 6 bonus grandchildren, Carl, Carissa, Trevor, Tessa, Nikki, and Natalie.
3 great-grandchildren lit up his life: Everlie, Colter, and Bly, one to join the family in November, as well as 5 bonus great-grandchildren, Jett, Estie, Veda, Lynette, and Adelyn.
We can't leave out his 4-legged best friend, Jack. Larry was a lover of dogs and Jack will miss him very much.
Larry was preceded in death by his parents Ted and Lorene, and his only sister Gay Eide.