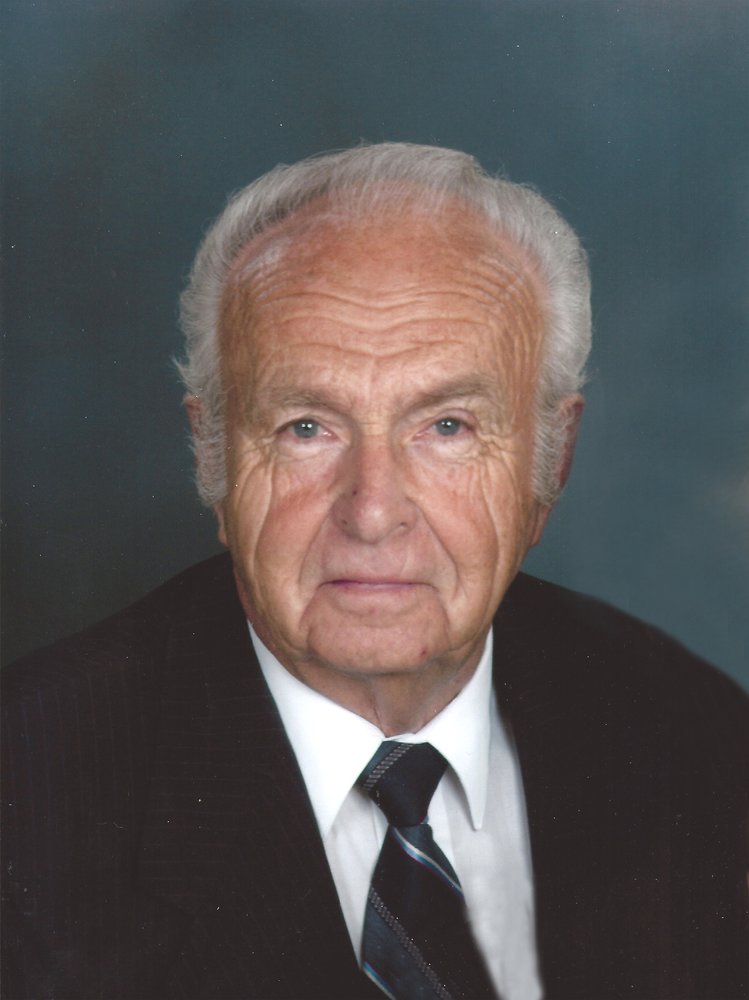 Obituary of Earl D. Keller
Keller, Earl
Earl D. Keller, age 87 of Sioux Falls, SD passed away early Sunday, September 9, 2018 at his home.
Earl David Keller was born on Friday, March 20, 1931, to David and Leah (Hauck) Keller at the farm house 4 miles south of Freeman, SD. He was baptized as an infant and confirmed at Grace Lutheran Church in Menno where he was a lifetime member. He attended 2 country schools: Valley #7 and Ulmer #91 and got his GED from Menno High School. Earl was married to Pat Kleinsasser on March 23, 1952. To this union 2 sons were born, Scott Earl and Corey Philip.
He farmed with his father for a few years before being drafted into the U.S. Army Reserve Artillery. He served in the Korean War from August 19, 1952 to August 17, 1954 in Battery B of the 981st FA BN of the 40th Infantry Division. During that time, he received the Korean Service Medal with 1 Bronze Service Star, United Nations Service Medal, National Defense Medal, a Good Conduct Medal, and Commendation Ribbon with MP GO 95 Hq 40th Inf. Div.
After his time in the Army, Earl returned to farming east of Menno raising registered Angus cattle. He also worked part time for 25 years as postal clerk in Menno. On June 7, 1974, Earl married Virginia Clements Syrovatka at Grace Lutheran Church. With this marriage three more children, Sandy, Roxie and Eddy, became a part of his family.
Earl loved his country and served as Sergeant of Arms for the Rames-Bender American Legion Post #152 for 20 years and was elected Master at Arms of the South Dakota American Legion for six consecutive terms.
After retiring from farming in 1993, Earl and Ginny moved to Menno where they lived for 20 years before moving to Sioux Falls where they have resided for the last 5 years. His passion in retirement was the Menno Pioneer Acres. He served as a volunteer for the Power Show where he helped to construct buildings, restored historical exhibits and built a barrel train for children. He loved woodworking and made hand carved canes for each of his children. Earl was musical, singing in the church choir, the Centennial Chorus and playing banjo in a band. He loved the game of pool and regularly entertained guests in his home after morning coffee at the Open Door Cafe. He could often be found going to movies with Ginny on Sunday afternoons which they both enjoyed. He was devoted to the St. Dismas Prison Ministry for many years, mentoring incarcerated men, believing in them and helping them get established after their release. Jesus words come to mind, "I was in prison and you visited me." Matthew 25:36.
Earl was a friend to many and had a kind heart for all. His family remembers how he was truly interested in whatever they were doing. He loved visits from his children and grandchildren. He left us with many happy memories of times spent together. He will be greatly missed.
He is survived by his wife of 44 years, Virginia; children, Scott (Di) Keller, Sandy (Greg) Maaske, Roxie (Ron) Antonio, Corey (JoAnn) Keller, and Eddy (Donna) Syrovatka; 14 grandchildren and 15 great-grandchildren; his sister, Donna Zeeb, friend, Roland Preszler, and a host of others.
Earl was preceded in death by his parents, David and Leah Keller, and his brother-in-law, Willard Zeeb.
Memorials can be sent to St. Dysmas Prison Ministry, 1300 East 10th Street, Sioux Falls, SD 57103 or go to the website at: stdysmas.com.
To send flowers to the family of Earl Keller, please visit Tribute Store