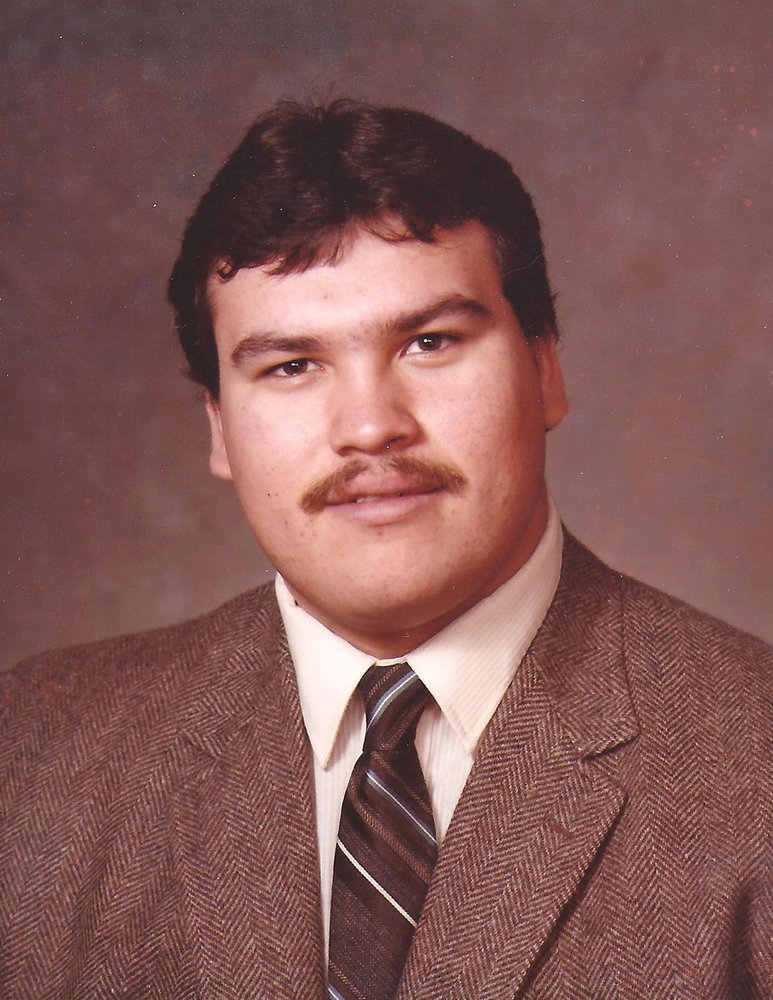 Obituary of Darren Dean James
Darren Dean James, also known as Big "D" was born on June 3, 1967, in Norfolk, NE to Ivan Lavern James and Elaine Carrie James (Mackey), and later became a son to Henry (Jim) James. Darren was raised around Niobrara and Santee, NE area and attended the Santee Public Schools from his elementary years through his completion of his high school graduation in May 1987. While in high school, Darren excelled in football and shot put and qualified for the State shot put competition. After graduation, Darren attended Hastings College and Wayne State College, but decided to focus on working construction throughout Nebraska, South Dakota, California, and Colorado. On September 11, 1990, Darren married Marletta Middletent, and to this union Darren became a proud father to daughter, Dale Lynn James. Darren joined the United States Army during the years of 1991-1992 and was stationed in Fort Benning, GA. During the 2000's, Darren worked as a combiner harvesting from Canada to Oklahoma and worked on road construction projects throughout the Midwest, California, Nevada, Arizona and Wyoming and also worked for Isanti Construction. When Darren was no longer able to work due to certain health issues, he spent his time being around the family he loved. Darren was known for his sense of humor, the roar of his laugh, and his witty one-liners. Darren was surrounded with family while his journey home was completed on September 5th, 2018.
Darren leaves behind one daughter, Dale James of Lower Brule, SD; one granddaughter, Zenyatta Ecoffey; two grandsons, Lawson Ecoffey and Kaden Harrison, all of Lower Brule, SD; step-father, Henry (Jim) James of Lincoln, NE; aunts: Meredith (Ardene) DeCory of Lincoln, NE, Wanda (Joe) Kramer of Norfolk, NE and Brenda Aldrich of Omaha, NE; sisters, Deborah Mackey and Tonya James, both of Lincoln, NE; brother, Joseph (Jamie) James (Carole) of Vermillion, SD; nieces: Mackenzi and Kobei Saul, both of Lincoln, NE, Nevaeh James of Lincoln, NE and Eliana James of Vermillion, SD; cousins: Larry and Leslie Rouillard, of Santee, NE, Jerry (Christal) James of Lincoln, NE, Kerry DeCory of Lincoln, NE, Tracy and Jacqueline Angell and April Godfrey, all of Norfolk, NE, Andrea Steele and Ursula Aldrich, both of Denver, CO; special brother, Dewey Saul of Springfield, SD and many other extended family and friends.
Darren is preceded in death by his father, Ivan James; mother, Elaine James; paternal grandparents, Luella Emery and Lloyd and Sophie James; maternal grandparents, Clarence and Inez Mackey; uncles, Clinton and Dean Mackey; one aunt, Gaynell Rouillard and cousin, Michelle Aldrich.