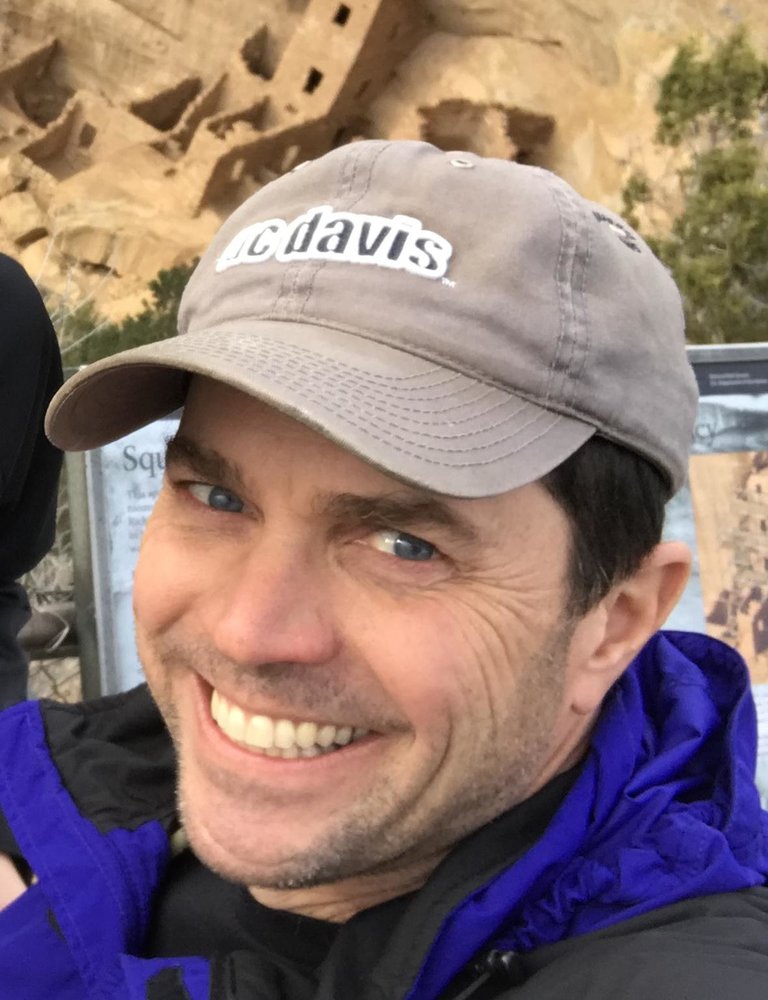 Obituary of Greg Pirak
Greg Pirak, age 48, of Gayville, SD passed away unexpectedly, Thursday, August 16, 2018 in Cheyenne, WY. He and his wife Tara were traveling to California for Greg's 30th high school class reunion when he suffered a pulmonary embolism.
Greg, who was a lover of parties, wanted a happy celebration to follow his funeral. As such, people are invited to an "Afterlife Afterparty" at the Gayville Community Center to follow.
Greg was born in Cleveland, OH on April 29th, 1970. He went to school in Euclid, OH, but graduated from San Marin High School in Novato, CA in 1988. Having worked his way through college, he was fiercely proud to earn a bachelor's degree in Ag Systems and the Environment from the University of California Davis in 1997. A job with Cargill brought him from California to the Yankton/Vermillion area. He then pursued his master's degree in business from the University of South Dakota. It's there where he met his soulmate and the love of his life, Tara. They've been inseparable ever since. With teamwork, persistence, and a lot of hard work they started Valley Ag Supply in Gayville, SD which celebrated its 18th anniversary this year. He graduated with his MBA (which he could only work on in the winter) in 2007.
Greg is father to Brett, Derek, and William. He loved his boys with all his heart. He was happy doing anything with them including traveling, camping, and boating. Greg enjoyed all activities involving the outdoors. He was generous with his time and volunteered as a boy scout leader, volunteer firefighter at the Gayville Fire Department, and Sunday school teacher. For being a city kid, he loved the heck out of agriculture and wanted to share his passion with others which he did by coordinating the Field to Table event each year.
Greg's passing will leave a huge hole in the hearts of all the people who loved him and worked with him.
Greg is survived by his wife Tara, sons Brett, Derek, and William of Gayville, SD, parents Lee and Mary Pirak of Gayville, brothers Alex Pirak of Gayville, Chris Shoop and his wife Lisa of Siesta Key, FL, and Geoffrey Shoop of Santa Fe, NM, father and mother-in-law Alan and April Sommervold of Akron, IA, sister-in-law Amber (Jim) Saloum, and their kids Elena and Calvin of Sioux Falls, Uncles Jay (Sandy) Dezman of Cleveland, OH, Larry (Marianne) Dezman of Denver, and some super fun cousins.
He is preceded in death by his grandparents, Joseph and Olga Dezman, Fred and Gertie Pirak and aunt, Margie Dezman.