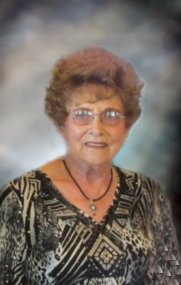 Obituary of Rita M. Handel
Rita Marilyn Handel, the daughter of Herman and Portia (Rademacher) Hein was born on April 29, 1928 near Clayton, SD. She received her education near her childhood home, having attended school in Freeman and Menno. She later took a course through Presentation College to become a dietary manager. She served in this capacity at MOCC for twenty years. After her retirement, she did volunteer work at Sacred Heart Hospital in Yankton and many, many other organizations throughout her life.
Rita was united in marriage to Glen Miller on January 2, 1945. After Glen passed away in 1956, Rita was united in marriage to Milton Handel on September 7, 1958. The couple wintered in Texas for 23 years, and spent time traveling and visiting family and friends. She will be remembered as a good cook and hostess to all who came to her home. Rita enjoyed all of her time spent with her children, grandchildren, great-grandchildren, and great-great-grandchildren. She was also an avid San Antonio Spurs fan.
Left to cherish her memory are her husband, Milton; her children: Terry (Ingrid ) Miller, Deono (Lonna) Miller, Teresa Handel Linn and Rena (Bruce) Oster; her twelve grandchildren: Larry (Shari) Miller, Joseph Miller, Sharon (Thomas) Tazewell, Kari (Jeremiah) Kirchmeyer, Kristi (Billy) Schneider, Katina (Lennie) Tucker, Rory (Sam Salstrand) Linn, Patrick Linn, Erica (Ben Kruetzer) Schaeffer, Erin (Sean) McClure, Brett Oster and Kevin (Lindsey) Oster; her twenty great-grandchildren; her two great-great-grandchildren; one sister-in-law, Beatrice Hein; two brothers-in-law, Don (Beverly) Handel and Vern (Connie) Handel; many nieces and nephews and many, many friends.
Rita was preceded in death by her parents; her first husband on August 10, 1956; her sisters, Delphine (Leo) Laber and Norma (Leslie) Dannenbring; her brothers, John Hein and Max (Vernet) Hein; several nephews and one niece.