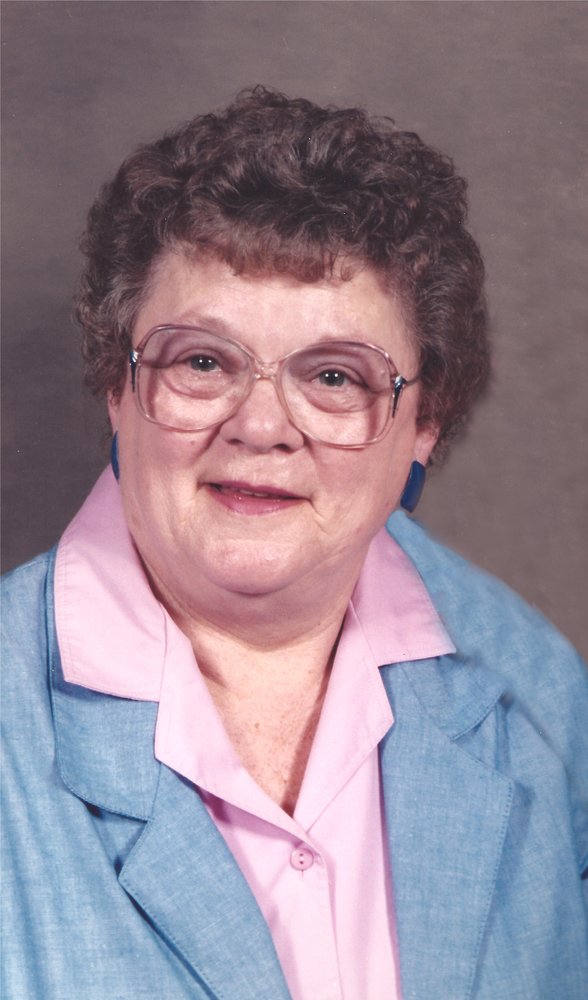 Obituary of Eleanor R. Gimbel
Eleanor was born on November 11, 1925 to Philipp and Gertrude Walz. She grew up on the family farm west of Freeman, SD and attended the nearby country Walz school.
She married Reinhold D. Gimbel in October, 1946 and they had three children. Early in their marriage they started farming near where she grew up and continued farming until her husband's retirement due to health reasons. She lovingly raised their children, helped out with the farming when needed, gardened, and "put up the bounty," and all the many "workings" on a farm and still found time to sew and embroider. She was an excellent cook and could whip up a meal in no time for drop-in company. Her sister Violet said "Eleanor set the cooking bar pretty high for the rest of us to try to achieve."
Eleanor also loved traveling with her husband in their camper. They were very active in the VFW, and she was president of the auxiliary for many years. She was a very kind-hearted, loving person with a smile for everyone and ready to lend a helping hand and share a good laugh or card game. Her grandchildren were always welcomed for a visit and loved very much.
After Reinhold's passing in April of 1991 she moved to Freeman. Following a stroke she moved into the Oakview Terrace Nursing Home.
Eleanor is survived by her children: Gregory (Pat) of Rifle, CO, Twilah (Nick) of Menno, SD and Robert (Sally) of Freeman, SD; six grandchildren: Marie, Bryan, Moira, Peggy, Kim and Amanda; ten great-grandchildren; three great-great-grandchildren; a sister, Violet, a brother, Fred; many nieces and nephews; other relatives and friends.
She was preceded in death by her husband; her parents; her sister, Marilyn and many other relatives.