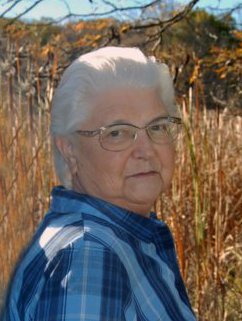 Obituary of Dorothy Buss
Dorothy Louise Smith was born May 25, 1942 to Harry L. and Rachel H. Smith on the family farm in Stevens County near Donnelly, MN. Dorothy was baptized and confirmed in St. John Lutheran Church, Donnelly. She attended District 35 country school and graduated from Herman High School in 1960.
In 1962, Dorothy received a business school diploma from North Dakota State School of Science, Wahpeton, ND. After graduation she worked at the bank in Wahpeton. On October 12, 1963 she married Leroy F. Buss at St. John Lutheran Church in Donnelly, MN. In November 1963 they moved to Rapid City, SD where she worked at the First National Bank.
When Leroy was deployed to Okinawa, Dorothy moved to Morris, MN and worked at the Morris State Bank. Upon Leroy's discharge from the service in 1965 they moved to Alberta, MN and then Benson, MN where she worked at Fingerhut and sold Tupperware. Over the next few years their family grew to include daughters, Junell and Dalene and son, Wayne.
In 1974 Leroy transferred to TCI in Yankton. They purchased 40 acres near Irene where they raised their children and grandson, Trent. Dorothy worked various jobs, including Dakota Industries, Irene, SD, Gurney's, Yankton, SD and the title company, Yankton, SD. Dorothy was also the familiar face at Pump N Stuff in Irene, SD where she worked for 23 years.
Dorothy enjoyed sewing, quilting and genealogy. She loved to gift quilts and blankets. She also liked to garden, bargain hunt and look through "junk" catalogs, dog-earing the pages. The last two years she was slowed down by colon cancer. Never one to be idle, she longed to be busy.
She was a member of Calvary Lutheran Church, Irene, SD, a former Girl Scout troop leader and Sunday school teacher.
Dorothy's memory is cherished by her husband of 54-years, Leroy; their children, Dalene (Justin) Schramm of Yankton, SD and Wayne (Tracy Slowey) Buss of Irene, SD; son-in-law, David Johnston of Bridgewater, SD; grandchildren: Trent Swensen of Sioux Falls, SD, Derek Seymour of Del City, OK, Amy Seymour of Greenville, AL, Robyn, Macy and Zayne Schramm, all of Yankton, SD; sister, Marie (Jimmy) Farmer of Franklin, KY; brother-in-law, Don Bahr, Morris of MN; sisters-in-law, Martha Smith of Libby, MT and Jan Smith Bumgardner of Morris, MN; sister-in-law, Marjean Class of Fergus Falls, MN; brothers-in-law, Albert (Laurie) Buss of Alexandria, MN, Eugene Buss of Jolton, TN and Orlyn (ValJean) Buss of Barrett, MN.
Dorothy was preceded in death by her parents; daughter, Junell Johnston; infant grandson, Dustin Swensen; sister, Bergetta Bahr; brothers, Milo, Audray and Lawrence Smith; in-laws, Albert and Ella Buss and sister-in-law, Agnes (Eugene) Buss.
If Dorothy made you a quilt or blanket, please bring to the memorial service for display.