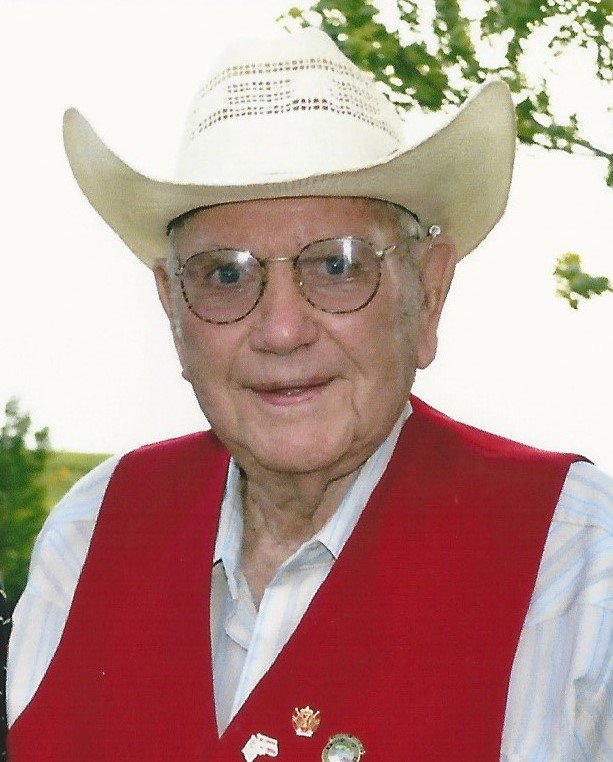 Obituary of Thorleif Sorlien
SORLIEN THORLEIF
Thorleif Sorlien age 93 of Viborg, SD passed away Friday, June 22, 2018 unexpectedly at his home. Memorial services will be 1:00 PM, Tuesday, June 26, 2018 at Our Saviors Lutheran Church, Viborg, SD with Rev. Steve Unzicker officiating. Burial will be in the Our Saviors Lutheran Cemetery (West), Menno, SD at approximately 4:00 PM, Tuesday afternoon. Visitations will be one hour prior to the service at the church. The Opsahl-Kostel Funeral Home and Crematory, Yankton, SD is assisting with the service details. Online condolences may be sent at: www.opsahl-kostelfuneralhome.com.
Thorleif was born on July 4th, 1924 in Brumunddal, Norway to Ludwig and Ingeborg Sorlien. He was the youngest of nine children.
When he was just 15 years old, Germany invaded Norway and Thorleif joined the Norwegian underground to fight for his homeland. After the war he met his first love, Hallgerd Solberg, they married in 1947. Their first son, Lars was born in September 1948 and their second son Tor was born in February 1953. In December of 1953 their family immigrated to the Menno area where Thorleif planned to farm with his oldest brother Alfred. They farmed their own farm until 1968. While farming Thorleif supplemented his income by shoeing horses and made friends with people in the horse business. After farming he trained horses for 2 years and then was a town cop in Colton. He worked for the South Dakota Penitentiary as a guard and for several years as the Penitentiary farm manager. In 1990 they retired to Viborg. After retirement he was a courier for the Viborg hospital for several years.
Thorleif and Hallgerd were dedicated members of Sons of Norway and he was proud to be part of the Norse Glee Club.
Hallgerd died in 2011. In 2015 he met and married Sylvia Ruter. Her love and care made his last years very happy.
Thorleif is survived by his wife Sylvia, his son Lars (Barb) Lake Andes, their daughters Pam Iverson and Kristy Sorlien, Mitchell. And son Tor (Marion), their children Amy (Troy) Lee and Mac (Stacey) Sorlien all of Viborg and 12 great grandchildren. He was welcomed and loved by all of Sylvia's children and grandchildren. Nieces and nephews here and in Norway mourn his passing.
He was preceded in death by his wife Hallgerd, an infant son and all of his siblings.
Thorleif was a big man with a big heart, he charmed people with his Norwegian brogue and ready humor and had friends wherever he was. He loved tinkering in his woodworking shop and everyone in our family has cedar chest, clocks and Tina boxes that we cherish and will remember him by. He treasured and shared his Norwegian heritage but was also so proud to be a US citizen.