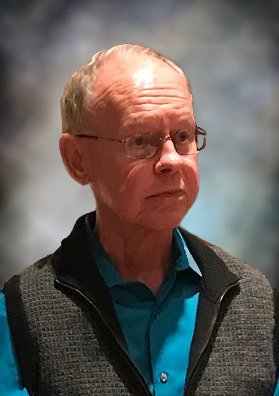 Obituary of James Shelburg
James was born on January 28, 1948 to Lela and Earl Shelburg, and grew up with seven brothers and sisters. He attended Grove Elementary and graduated from Yankton High School in 1966. He served four years in the United States Air Force from 1967 to 1971. He then attended college at the University of South Dakota.
In 1974 he took a "summer job" on the Alaskan Pipeline with the Bechtel Corp. and spent several years there. He was then rewarded by Bechtel with an overseas assignment to the Bontang Projects (liquid natural gas) in Kalimantan, Indonesia. Success there led to a further assignment by Bechtel to Saudi Arabia for a Project Controls job in a fossil fuel power plant at Ghazlan on the coast of the Arabian Gulf. In 1981 Jim again returned to Indonesia and the Bontang Projects.
During his overseas assignments he maintained a residence in Bangkok, Thailand, but frequently returned to Yankton during the latter part of the 1980's for visits with his family and friends. At the end of the 1990's he returned to the United States and worked in Florida for several years before landing a position in Houston, Texas with Chenieve Energy's projects to export liquified natural gas. Jim retired in 2014.
Throughout his life Jim made and kept many friends wherever he went. It is those relationships which survive his death. He is also survived by numerous nieces, nephews, other relatives and close friends.
Jim was preceded in death by his parents; five brothers; and two sisters.