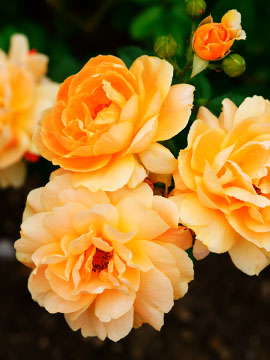 Obituary of L. Jeanne Donovan
DONOVAN L. JEANNE
L. Jeanne Donovan, age 87 of Yankton, SD passed away Thursday, June 7, 2018 at her residence. Memorial Mass will be 10:30 AM, Wednesday, June 13, 2018 at Sacred Heart Catholic Church, Yankton, SD with Rev. Larry Regynski officiating. Burial will be in the St. Patrick's Cemetery, Wakonda, SD at approximately 1:00 PM, Wednesday afternoon. Visitations will be one hour prior to the service at the church with a Rosary at 10:15 AM. The Opsahl-Kostel Funeral Home & Crematory, Yankton, SD oversees the service arrangements. On-line condolences may be sent at: www.opsahl-kostelfuneralhome.com.
Jeanne was born on November 21, 1930 in Volin, South Dakota, the last of five children to Dennis M. Donovan and Marie (Volin) Donovan. She was baptized in her Catholic faith at St. Patrick's Catholic Church in Wakonda, South Dakota and graduated from Volin High School in 1948. She was employed at Yankton Savings and Loan before her retirement.
Jeanne loved spending time with her family and friends. Her many nieces and nephews and their families brought much joy to her life, and they all have special memories of getting a treat out of the bean pot that she kept stocked with candy just for them. In her younger years Jeannie enjoyed traveling with her mother and sister, tending to her yard and garden, and doing various crafts. She was strong in her Catholic faith and was proud of her Irish heritage.
Jeanne is survived by her sister, Vivian Hovden of Sioux Falls, South Dakota; sister-in-law, Dolores Donovan of Columbia, Missouri and many nieces and nephews.
Jeanne was preceded in death by her parents; grandparents; brothers, Velmar Donovan and Loraine Donovan; sister-in-law, Delores Donovan and sister, Margaret Donovan.