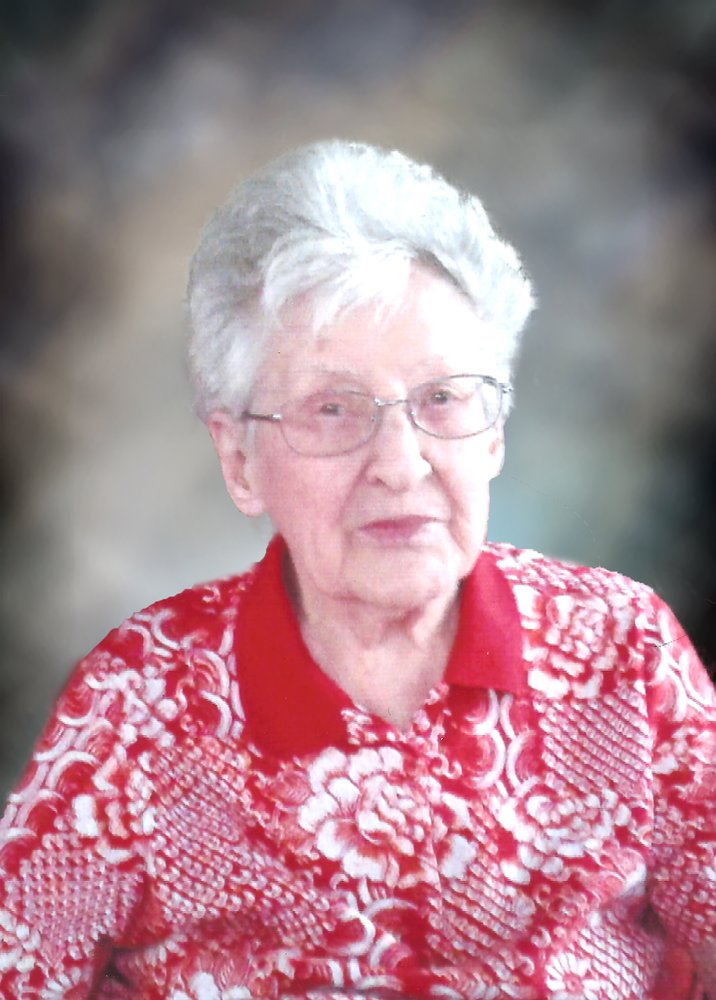 Obituary of Dorothy O'Connell
Dorothy was born August 31, 1917 in Yankton, SD to Anton and Tenie (Fejfar) Walla. She attended Utica grade school, graduated from Yankton High School in 1935 and attended Yankton College. She loved playing softball during this time. She married Gerald O'Connell in 1940 and a son, Barry O'Connell, was born to them.
During World War II, Dorothy and 2 ½ year old Barry moved with Jerry from Air base to Air base from NV to IL. Upon their return to Yankton, Dorothy worked in the office of the Cimple Packing Company as Deputy Register of Deeds. Then, they bought and operated the City Market in Yankton, SD for several years. During this time Dorothy won many bowling awards.
In 1959 Dorothy moved to Rapid City where she worked in the office of a trucking company. A year later, she moved to Oakland, CA where she also did office work for a trucking company. For health reasons in 1965 she moved to Phoenix, AZ where she was under the immediate supervision of the State Superintendent of Schools. She left there when her mother died and a few months later, moved to Sacramento, CA, where she worked as a supervisor in the accounting department of the State Department of Education until her retirement. In 2004, she returned to Yankton, SD, spending time with family, traveling and enjoying family reunions and outings.
Music was Dorothy's number one enjoyment. She played the piano, organ, saxophone, and occasionally, the accordion. She often entertained at the Senior Complex where she lived in Sacramento, CA. Dorothy also liked to travel. She took cruises around the Hawaiian Islands, to Alaska, and through the Panama Canal. In 2001 she took a two week conducted bus trip in across Costa Rica from the east coast to the west coast through hilly coffee growing country, rainforests and up crocodile and snake infested rivers. This is where she learned to kayak in a quiet arm of the Pacific Ocean. When she returned to California, she continued this pleasure on an inlet of the Sacramento River.
As well, Dorothy and friends took a train trip across Canada from Vancouver to Boston on the Canadian train, then returned to California via the American train. She spent time in New York, Branson, MO, Grand Canyon, and San Francisco, CA.
In Citrus Heights, CA Dorothy was an active member of the Catholic Daughters and often volunteered at the Priests' Retreat House. She spent much time with her family in Yankton, SD. She celebrated her 100th birthday with a party at Majestic Bluffs and a party with family at Minervas. She loved cheering on the St. Louis Cardinals, completing crossword puzzles, reading the paper and books, doing needle point, golfing, watching birds, shopping and going out to eat. She had a quick wit and loved to travel, even if it was a quick drive around the Lake.
Dorothy is survived by her son and daughter-in-law, Barry and Judi O'Connell of Yankton, SD, her grandchildren: Kerri (O'Connell) Burgett and her husband, Jim of Maple Grove, MN, Kristi (O'Connell) Ekroth and her husband, Chad, of Yankton, SD and Michael O'Connell and his wife, Stacia (Robinson) of Prosper, TX and seven great grandchildren: Ryan, Jenna, and Sarah Burgett, Caeden and Cedric Ekroth and Mason and Aubrey O'Connell.
Dorothy was preceded in death by her parents, her brother and sister -in-law, Lloyd and Dale Walla and ex-husband, Gerald O'Connell.