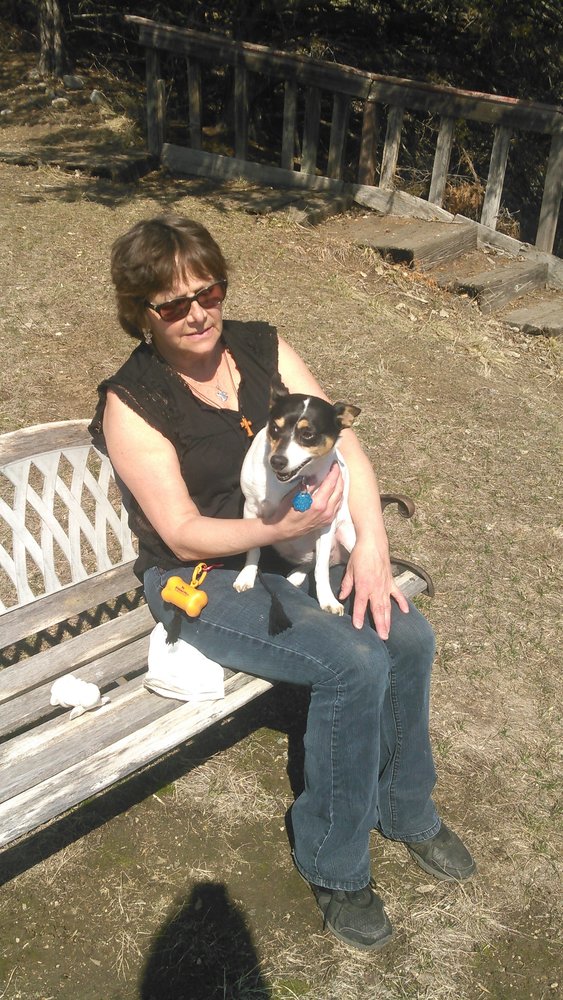 Obituary of Madonna Boyum
Madonna was born April 29, 1962 to Francis Bernard (Jim) and Nathalie (Artz) Schuring in Lead, South Dakota. She grew up in the hills with three sisters and a brother and forever being stuck in the middle. She attended Lead High School & enjoyed hiking in the Black Hills. Madonna moved to Sioux Falls in 1983. She married Robert C. Boyum in 1988 and to this union one son was born in 1989. She moved several times living in South Dakota, Nevada, Idaho and then back to South Dakota. Food service was her passion; she had many jobs in that field.
Madonna battled many demons in her life. She overcame them one at a time and one day at a time. Her biggest hurtle was her addictions. She had just celebrated 10 years of sobriety and was willing to help anyone to pay it forward. She loved going for walks with her fur baby "Hope", always picking up trash, leaving it better than she found it. She loved collecting angels & ducks. She enjoyed seeing babies; whenever a baby was near her you could bet she would stop to talk to them.
Madonna is survived by her fur babies, Hope & Kiki; son, Robert Kristopher; brother, Raymond; 3 sisters: Ann (Rick) Kleinheksel, Rose (Mike) Bell and Mary (Sherwin) Tieszen; 4 nephews; 4 nieces; 3 great nieces and 6 great nephews.
Madonna was proceeded in death by her parents; a nephew; several aunts, uncles and cousins.
She will be missed by many, but remains paying it forward through science.