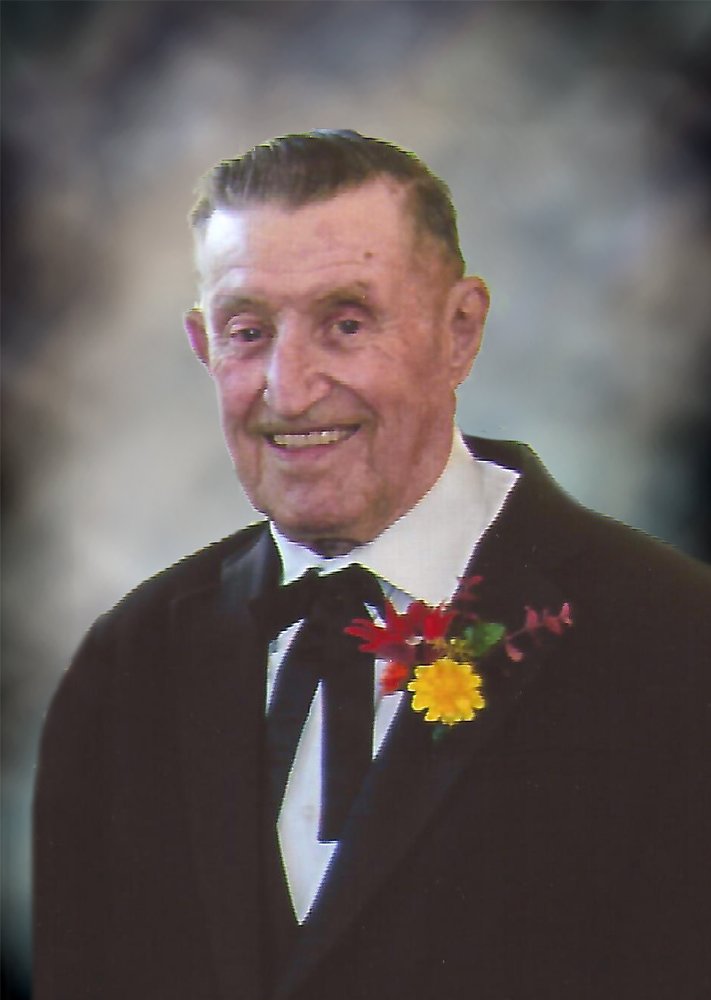 Obituary of Emery Schmitt
Emery Edward Schmitt was born on July 24, 1934 at the family farm near Menominee, Nebraska to Balthasar and Bernadina (Schroeder) Schmitt. He grew up in the Menominee area where he also attended school. After completing 8th grade, he worked for area farmers.
Emery married Marcelene Schieffer on May 3, 1960 in Constance, Nebraska. He and Marcy farmed the Schmitt homestead for many years. He also worked several jobs doing mechanical work – Ag-Land Fertilizer, Cimpl's Meat Packing Plant, and he owned E. Schmitt Repair. His passion was long-haul trucking. In May 1996 his retirement years began. In the year 2000, he moved from the family farm to South Yankton where he was designated as the Honorary "Mayor." Emery enjoyed driving fast, socializing in local establishments, and going to the farm to check on his cows.
Emery is survived by his wife, Marcelene Schmitt, his seven children and spouses: Fritzie (Jeff) Barkl, Yankton, SD; Lori (Roger) Bartlett Joplin, MO; Jackie (Bill) Pike, Fairplay, CO; Kirt (Lisa) Schmitt, Sioux Falls, SD; Gerine Uhrich, Joplin, MO; Troy (Marla) Schmitt, St. Helena, NE; and Emery Jr. (Cathy) Schmitt, Tea, SD; 11 grandchildren; five step grandchildren; seven great grandchildren with another one on the way; and four step great grandchildren with two more arriving soon; three sisters: Kathryn Kathol, Coleridge, NE; Mary Pike, Luverne, MN; and Coletta (Clarence) Stratman, Springfield, SD.
Emery was preceded in death by his parents; two infant sons, Terrence and Balthasar Schmitt; son-in-law, Dale Uhrich; his siblings: Julius Schmitt, Marcella Kathol, Ralph Schmitt, Annella Schulte; infant sister, Agness Schmitt; in-laws, Delores Schmitt, Andrew Kathol, Beverly Schmitt, Harold Kathol, Earl Schulte, and Duane Pike.