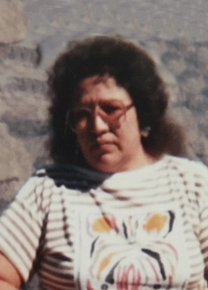 Obituary of Jennifer DeCory
DeCory, Jennifer
Jennifer DeCory, age 67 of Santee, NE passed away at home on Monday, May 7, 2018. Funeral services will be 2:00 PM, Saturday, May 12, 2018 at the Oyate Oyanke Community Center, Santee, NE with Rev. Patricia White Horse-Carda officiating. Burial will be in the Howe Creek Cemetery, Santee, NE. Visitations will be Thursday and Friday, May 10th and 11th, 2018 at the Oyate Oyanke Community Center, Santee, NE with a Scripture service each evening at 7:30 PM. The Opsahl-Kostel Funeral Home & Crematory, Yankton, SD is assisting with the service details. On-line condolences may be sent at: www.opsahl-kostelfuneralhome.com.
Jennifer (Jeni) was born on October 26, 1950 in Rapid City, SD to Ardene Thomas and Shirley (Red Leaf) DeCory. She attended school in Niobrara but did not finish school to help her mother raise her siblings. Jeni went to school in Freemont, NE for cosmetology school. She then moved back to Santee and became the Community Health Representative Program Director for a few years. While living in Ellensburg, WA Jeni met the companion that brought Missy into this world and later met Fred Rave and to this union, their son Eric was born.
Jeni enjoyed many nieces and nephews, including all her grandchildren. Jeni loved her granddaughter Sabrina Irons with all her heart and her niece-in-law, Raina Frazier for helping to take care of her. Jeni kept very busy taking care of all Missy's babies because Missy said they were always crying and being bad. She also loved bingo at the Ohiya Casino even though she said she would quit after every session but turned out to be the most dedicated.
Jeni loved her children and did her best to make them happy and safe. She enjoyed the pow wows and drinking plenty of diet coke and listening to gospel and honky tonk music. She especially loved her nephews. She said they all reminded her of one of her grandparents.
Jeni loved to cook and have family around, but she also spoke her mind where she needed to. She said a prayer every day for everyone. She was a member of the Blessed Redeemers at Howe Creek, served on several tribal committees and tried to stay involved. She was also a member of the Native American Church and traveled everywhere in the country making many relatives and still cooking for everyone.
Jeni is survived by her children: Melissa Jean DeCory, Eric Lee Decory, Ardene (Meredith) DeCory, Jr. Earl DeCory, Gary (Vietta) Swalley, Valerie (George) Johnson, Rodney (Roberta) Tuttle, Rena (Ken) Tuttle, Dale Tuttle and Rebecca Tuttle and her favorite niece, Tara (Todd) Runnels and sister-in-law Theresa DeCory.
Jeni was preceded into heaven by her mother and father; two brothers, Ethan DeCory and Andrew Tuttle; grandmothers: Anna Wolfe, Ida Tuttle, Rena Wolfe; uncles: Carl, Douglas, and Steven Red Leaf, and many more relatives.