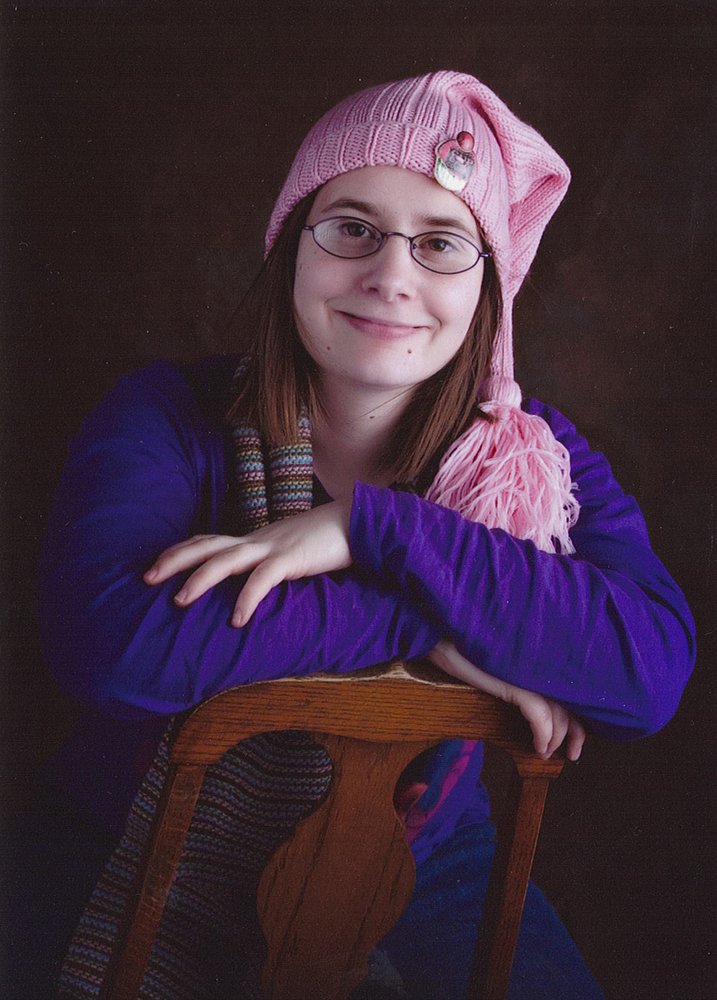 Obituary of Nicole Ann Baily
BAILY NICOLE
Nicole Ann Baily age 34 of Yankton, SD passed away unexpectedly Monday morning, April 16, 2018 at her residence.
Pallbearers will be Brock Nelson, Tyler Slate, Adam Nielsen, Brett Mueller, Tim Gobel, Larry Wagner, Robbie Wiebelhaus, Mike Kuchta, Justin Soukup, Scott Zavadil, and Kyle Duke. Honorary Pallbearers will be the Class of 2003, ABS, Special Olympic cheerleaders, Don "Murdo" Edwards, Roger Renner, Geno Healy, Marlow, Woodward, Huff, LLC.
Nicole Ann Baily was born February 9, 1984 in Yankton, SD to Gregg and Laurie Baily. Growing up, Nicole loved to follow her older brothers and cheer them on in whatever sport they were playing. Nicole was their biggest fan and best cheerleader! She was awarded the honor of "Warrior of the Week" by Coach Thompson. Nicole graduated from Crofton High School in 2003. At her graduation ceremony, she was chosen to receive the "Medal of Courage" from the Crofton American Legion.
After high school, Nicole eventually moved to Yankton and worked for several different businesses including: Ability Building Services (ABS), Rogers Family Pharmacy, Murdo's, and Marlow, Woodward, & Huff law firm. Nicole also made time to volunteer, as she folded bulletins at First United Methodist Church for the past 10 years.
Nicole loved to travel visiting friends and family. Her highlighted trips included visits to Houston, Atlanta, Arizona, Florida, and Las Vegas for her 21st birthday. She made many trips to Aberdeen to play cards with family. She was the queen of shuffling cards and claimed the title of "most likely to win" at Kings Corner. She also participated in many local activities through the Yankton Special Olympics with her latest activity being a cheerleader. One of her proudest accomplishments was in 2016 where she competed in the Miss Amazing Pageant in Sioux Falls.
Nicole loved her church family, music (i.e. the praise team), and camping. She brought joy, laughter, and fun to every event. She was always the first on the dance floor, last to leave a party, checked out the cutest young men, and told you the truth. She always had a smile for you, wanted to know about where you were going, and about your family. Nicole loved her collections of Precious Moments, crazy socks, and her hard-earned Special Olympic medals.
To commemorate Nicole's last dance, we encourage you to wear her favorite color purple or a crazy colored pair of socks.
Nicole is survived by her parents, Gregg and Laurie Baily of Crofton, NE: brother, Eric and sister-in-law Dr. Kendra Baily, grandparents, Charles and Nancy Boynton, of Bath, SD, Helen Baily of Yankton, SD, along with several aunts, uncles, and cousins.
Nicole is preceded in death by her step-grandmother Viola Baily, Grandfather Robert Baily, and her brother Drew Baily.