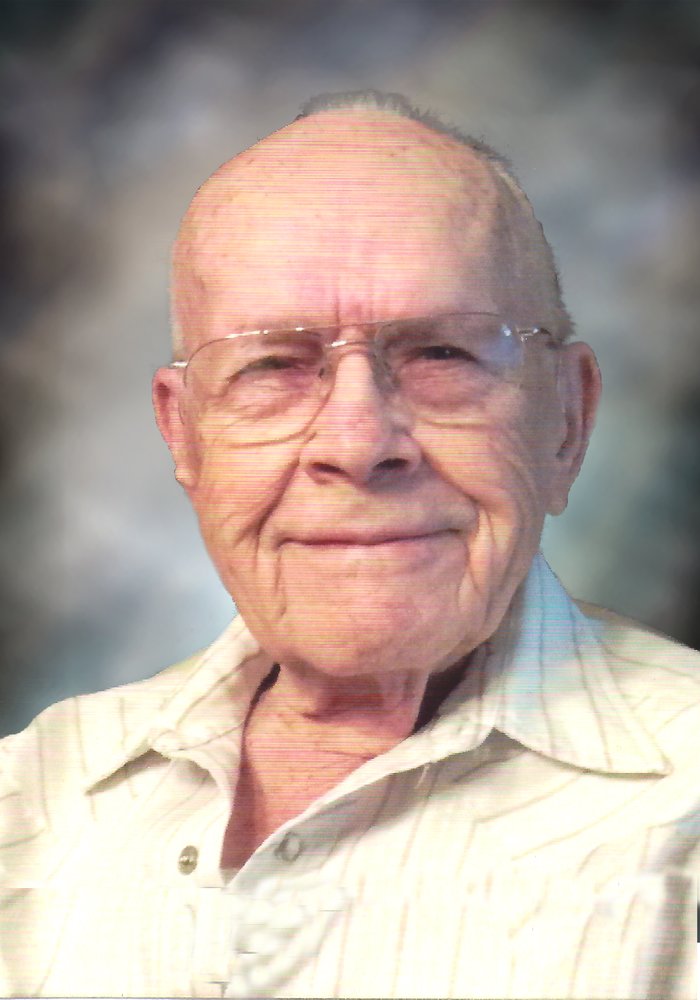 Obituary of Dale Oare
Dale was born July 15, 1923 on the family homestead near Monroe, NE to Edwin and Myra Hoare. His older sister, Jane died in 1976; his older brother Eddie (96) resides in Riverside, CA. From his first marriage, Dale had two children. His oldest, Craig Oare died in 2014 and his youngest, Bonnie Jones lives with her husband, in Olympia, WA.
In 1973, Dale proposed to his friend and colleague, Sherry Blinsmon (Madsen) by saying "I think we'd make a hell of a team." Together, they spent 13 years in California, but retired in Yankton, SD where they lived for the last 31 years – 44 years together! He is survived by his wife (Sherry Oare), his daughter and her husband (Bonnie and Mark Jones), his three step-children and their spouses (Peggy and Tom Kuhl, Connie Billings, Larry and Ruth Blinsmon), their 11 grandchildren and 15 great- grandchildren.
Dale's career and travels filled him with great stories that he would often share. It began in 1941 when Dale hitchhiked to Burbank, California with only $30.00; he landed a job with Lockheed Aircraft. In December of that year when Pearl Harbor was attacked he headed home to Nebraska to enlist. His father refused to allow it, so he took off for Hanna, Wyoming to work in the Union Pacific Coal Mines. Shortly after, a telegraph notified Dale to report to the new Glen L. Martin Bomber Plant in Omaha, NE where he worked until he enlisted in the U.S. Marine Corps. In 1942, after boot camp in San Diego, Dale went overseas with the 11th Replacement Battalion. He later joined the 6th Regiment of the 2nd Marine Division in New Zealand. Dale participated in the battles of Guadalcanal, Tarawa, Saipan, Tinian, and Okinawa. He served 3 years with the Marines, discharging as Platoon Sergeant only because World War II had ended. His civilian career included jobs as a machinist and at Buffam's Department Store – this is where he met his wife, Sherry. Dale owned several businesses – from office supplies to antiques.
Dale lived a long, full life and had a wide range of interests – he was always busy. His hobbies included using his metal detector to find buried treasure, traveling, gardening, antiquing (collecting, fixing, and selling), and the Nebraska Cornhuskers.