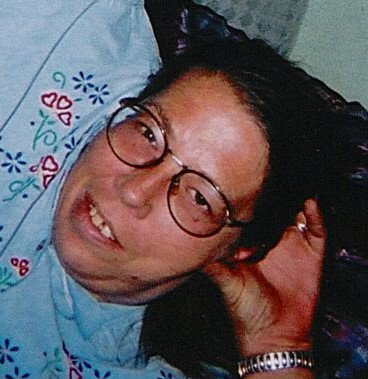 Obituary of Cathleen Zimmerman
Cathleen was born on March 28, 1955 in Yankton, SD to Wilmar and Margret (Anderson) Swensen. She grew up in Yankton, where she attended Yankton High School and graduated in 1973. Growing up she helped her father with his lawn mower business and her mother with her 10 siblings. After graduating, she worked at the Human Services Center. She spent her free time bowling on a league and taking ceramic painting classes. She also always had a love for Westerns and Elvis Presley. Soon she met the love of her life Jerry Zimmerman and they were joined in marriage at the United Church of Christ in 1976. Together they raised four children: Jeremy, Carrie, Crystal, and Cheryl. Through the years, she worked at Cimpl's, Baldwin Filters and Casey's. She lived on a farm with Jerry when they were first married, then lived in Riverside Acres, Mission Hill, and made a final move to Sioux Falls in 2008. She was an amazing wife, mother, and grandmother. She was caring and loving to all. After quitting work due to health issues, she had more time to spend with her family. She loved every minute spent with her 13 grandkids. She also spent time sewing, painting ceramics and kitchen towels, as well as making other crafts. She was an avid collector of Knick knacks. She was in the process of making quilts for all her children and grandchildren. She was a wonderful woman, full of fun loving sass and the biggest heart one could imagine. She even earned herself the nickname, "Big Shooter." She gave up two of her favorite things, cigarettes and Coke, to stay with us a little longer. She was greatly loved and will be missed by all who knew her.
Survivors include her husband Jerry Zimmerman, children Jeremy (Erica) Zimmerman of Sioux Falls, Carrie (Mike) Fitzgerald of Yankton, Crystal (Heather) Zimmerman of Yankton, and Cheryl (JD) Martinez of Yankton, grandchildren Tanner, Harper, Kinsley, Wesley, Isaac, Cabrina, Colby, Alexis, Jose, Jerri, Jasper, Oliver, and DeSoto, her brothers and sisters Katherine French of Rockport, TX (formerly Yankton), Jerome (Judy) Swensen of Fergus Falls, MN, Duane (Theresa) Swensen of Ida Grove, IA, John (Vicki) Swensen of Yankton, Suzanne (Ray) Habeger of Dell Rapids, SD, Vernon Swensen of Yankton, Rodney Swensen of Mission Hill, SD, Robert Swensen of Mission Hill, SD, Mary (Dale) Burbach of Crofton, NE, Lisa (Robert) Shelburg of Waterloo, IA as well as many nieces and nephews.
She is preceded in death by her parents Wilmar and Margret, her brothers' in-law Freeman French, Jim Nielsen, sisters' in-law Carol Nielsen, Loraine Zimmerman, Linda Zimmerman and nieces Destiny Suing and Barbara Swensen.