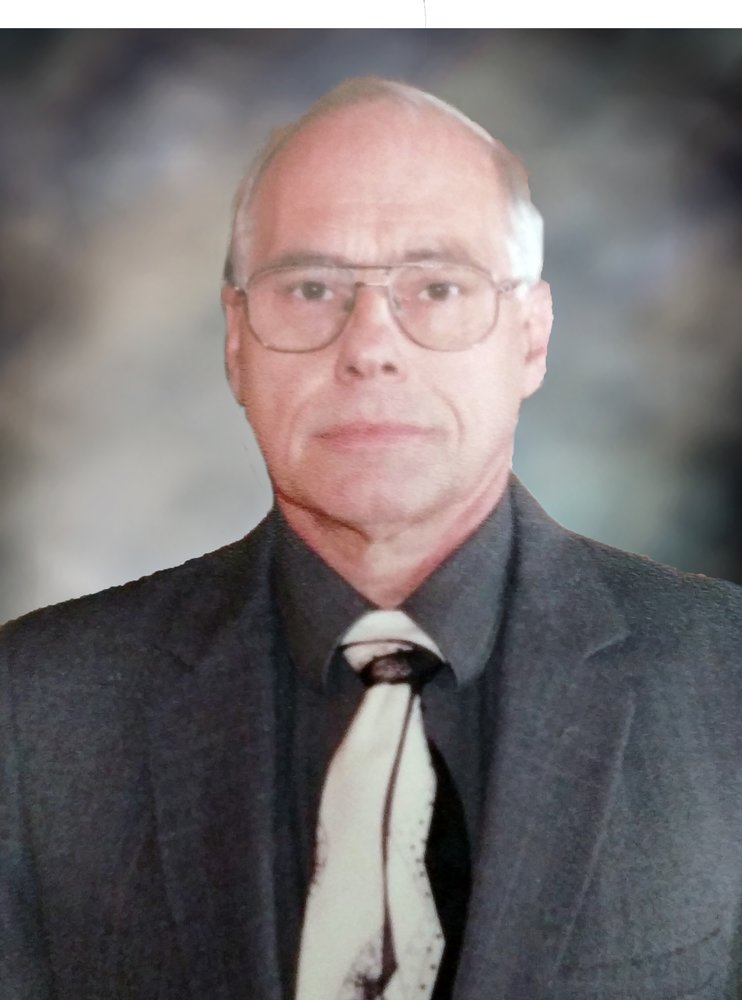 Obituary of Dennis Aisenbrey
Dennis E. Aisenbrey, age 75 of Menno, SD passed away at his residence in Menno, SD on July 29, 2017. Memorial services will be at 10:30 AM, Friday, August 4, 2017 at Grace Lutheran Church with Rev. Theresa Jacobson officiating. Burial will be in the Menno Cemetery, Menno, SD. Visitations will begin at 5:00 PM, August 3, 2017 with a prayer service at 7:00 PM at the Aisenbrey-Opsahl-Kostel Memorial Chapel, Menno, SD. Visitations will resume one hour prior to the service at the church. On-line condolences may be sent at: www.opsahl-kostelfuneralhome.com.
Dennis Edwin Aisenbrey was born at home to Edwin and Nora (nee Schnabel) Aisenbrey on April, 15 1942 in a house built by Nora's uncle John Bender. He was baptized and Confirmed at Salem Reformed Church, Menno, SD. He grew up on a farm in the Rural Menno area. While on the farm, 2 of the things he enjoyed doing were riding horses and riding in the horse drawn wagon, which is now sitting on the yard of his home. He attended Menno Public School until he graduated in 1960. After graduation he attended the University of SD where he received his Bachelor in Mathematics degree. Upon graduation from USD he taught school in Iowa for several years then moved back to Menno in 1968 and went into business with his parents at Ed's Food Market and then with his brother-in-law Bill Fergen. He worked in the grocery store for 40 years.
After he retired from Ed's Food Market, he worked at the Menno Lumber Yard for 8 years. He was active in the community serving on the board that brought the clinic building and got a clinic in Menno again. He applied for and received a grant for the city of Menno to improve the softball field and was in charge of purchasing and erecting the first permanent chain link fence at the softball field.
He served on the church consistory, sang in the church choir for many years, and sang in the Menno Men's Chorus. He served on the city council for 9 years, served as President of the Menno Public School Alumni Committee, and was the treasurer for the Menno Community Club for a while.
Activities he enjoyed and participated in were water skiing, snow skiing, riding motorcycle, tennis, and softball.
In 1988 he met the love of his life Cindy, they married on June 11, 1988. One of their favorite activities was dancing. They joined Dakota Country Dance Club and it was a performing group that did performances to entertain and also help with fund raisers. Another favorite activity was spending time with family, especially the grandchildren, and following their interests and activities.
He died July 29, 2017 in the same house he was born in. Survived by his wife of 29 years, Cindy; his stepchildren, Stephanie (Robert) Heckenlaible and their children, Paige and Madelyn, Matt (Lonea) Lange and their children, Zayden and Lena; his mother, Nora Aisenbrey; his mother-in-law, Jean Wynia; his sisters, Dianne Aisenbrey (Bruce McBeath), Audrey Fergen and brother-in-law, Mark (Nancy) Wynia; and many loved nephews and nieces and great nephews and nieces.
He was preceded in death by his father, Edwin Carl Aisenbrey; father-in-law, Pier Wynia; and brother-in-law, Bill Fergen.
Memorials may be sent to: Grace Lutheran Church, 511 Pine St, Menno, SD 57045.