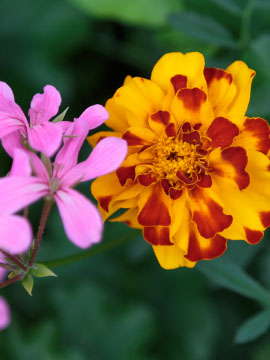 Obituary of Agnes Schelske
Agnes was born May 16, 1926 at rural Freeman, SD on the family farm to Emil and Paulina (Ellwein) Walz. Agnes was baptized May 24, 1926 and confirmed March 17, 1940 at Heilbronn Lutheran Church, rural Freeman, SD. She grew up in the Freeman area and attended rural country school. She married Elmer Schelske on March 18, 1955. They lived on a farm near Parkston for a short time and Elmer farmed there and then they made their home in Mitchell, SD while Elmer was employed by the National Guard located near the airport in Mitchell. Later they moved to the Rapid City, SD after their retirement. They lived for a short time at the Old Soldier's Home of Hot Springs, SD before moving to the Menno-Olivet Care Center, Menno, SD.
Agnes is survived by her husband, Elmer of Menno, SD; one brother-in-law, Alton Schelske of Parkston, SD and numerous nieces and nephews.
She was preceded in death by her parents; her brothers: Ervin, Harold, Rupert and Walter Walz; a brother-in-law, Ervin Schelske; sister-in-law, Leona (Schelske) Pietz and several nieces and nephews.