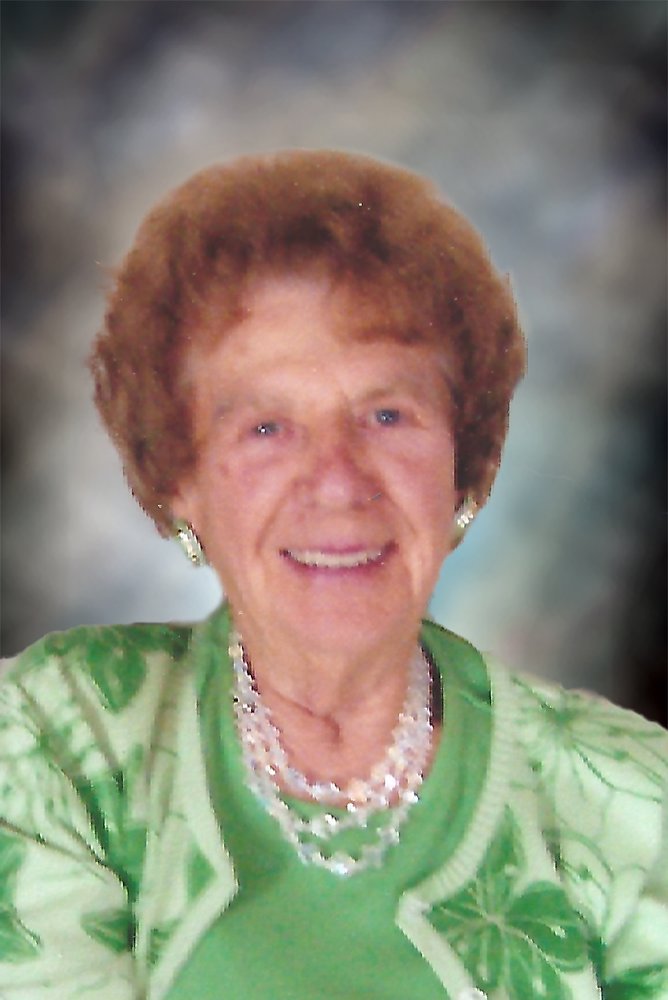 Obituary of Clara Vavra
Clara Elsa (Voll) Vavra age 96 of Yankton, SD passed away Wednesday, July 05, 2017 at Aver Sister James Care Center, Yankton, SD. Funeral services will be 10:30 AM, Monday, July 10, 2017 at St. John's Lutheran Church, Yankton, SD with Rev. Dave Gunderson officiating. Burial will be in the Yankton Cemetery, Yankton, SD. Visitations will be one hour prior to the service at the church. The Opsahl-Kostel Funeral Home & Crematory, Yankton, SD is assisting with the service details. Online condolences may be sent at www.opsahl-kostelfuneralhome.com.
Clara was born September 13, 1920 to Christian and Margarete (Pietz) Voll in Kaylor, SD. She married Joseph A. Vavra and they were blessed with a son, Terry.
Clara was a member of St. John's Lutheran Church. She married Joe Vavra on July 10, 1949 at St. Paul's Lutheran Church, Scotland, SD. Joe and Clara farmed north of Yankton. She was always busy on the farm; gardening and caring for chickens, cats and at least one dog. She also loved to decorate cakes, yard work, canning, and adding to her doll collection. She had several different jobs in Yankton; one she had for 26 years was at South Dakota Human Services Center. Time came when it was necessary to sell the farm and move to town. In 2011, she made another move to Sister James Care Center.
Grateful for having shared her life was her sister, Helen Suek of Great Falls, MT and nieces and nephews.
Clara was preceded in death by her parents; husband, Joe A. Vavra; son, Terry and brothers, Reinhold and Edwin.
The family extends gratitude to not only the staff of Yankton Care Center and Sister James Care Center, but the many friends and family that provided love and support to Clara over the past several years.
Memorials are directed to St. John's Lutheran Church, 1009 Jackson, Yankton, SD 57078 and the American Cancer Society, 4904 S. Technopolis Drive, Sioux Falls, SD 57106.