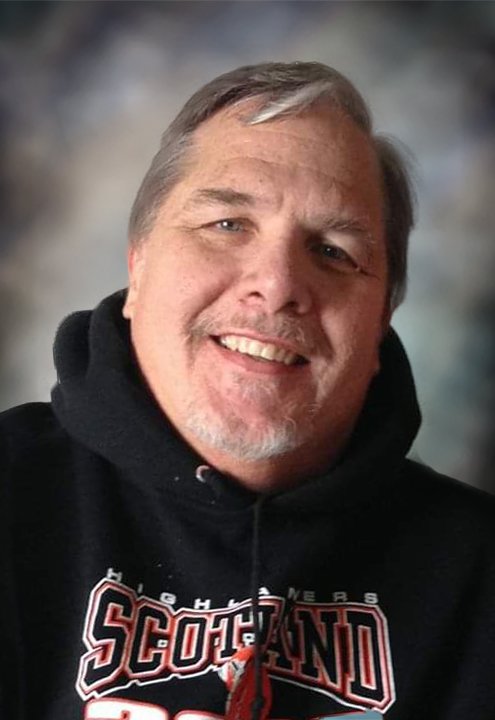 Obituary of Andrew O. Diede
Andrew Owen Diede was born July 22, 1954 at the Scotland Clinic in Scotland, South Dakota. Andy was the third child of Mike and Anita (Schatz) Diede. He was baptized and confirmed in the Lutheran faith at Zion Lutheran Church in Scotland. He was an active member as a Sunday school teacher and treasurer. He served on the church council, ran the sound system, was an usher and locked and unlocked the church for many years.
Andy graduated from Scotland High School in 1972 and Dakota State University in 1976. He worked for Rays Lounge for one year then the Kaylor Locker for 20 years, followed by Gemar's Market and Buche foods for 20 years. After working for the Corner Market for a short period he returned to the Kaylor Locker for almost a year before being diagnosed with cancer which forced him to retire.
On June 25, 1983 Andy married the love of his life, Patty Jo Bartlett. To this marriage four children were born: Sally Jo, Whitney Anita, Jared Andrew, and Chandler Owen. He enjoyed nothing more than watching them play basketball, volleyball and football for the Highlanders. He was the proud papa of seven grandchildren.
Andy was an avid Scotland Highlander, Michigan Wolverine, Chicago Bear, and Detroit Tiger fan. He coached many of his kids' youth basketball teams and enjoyed line judging for the Lady Highlanders. He volunteered for several boards, including the SAA, AAU and Golf Board. Friday night couples golf was the highlight of his week during the summer.
Andy is survived by his wife of 36 years, Patty; his children: Sally (Andrew) Bueber, Whitney DeVries, Jared Diede, Chandler Diede (Taylor Bietz) and Toby DeVries; grandchildren: Sutton, Owen and Deacon Bueber and Maddox, Jackson, Emerson and Lennon DeVries; his sister, Karen (Charles) Conrad; brother, Roger (Jan) Diede; mother-in-law, JoAnn Bartlett; brothers-in-law, Wayne (Teresa) Bartlett and Roger (Vicky) Bartlett; sisters in-law, Janice (Buck) VerMulm, Cyndi Nelson, Doris (David) Tompkins and many nieces and nephews.
Andy was preceded in death by his parents; his father-in-law, Dale Bartlett; nephews: Michael George Conrad, Rodger Michael Diede and Kurt Lewis Nelson; granddaughter, Avalee Scott DeVries and brother-in-law, Ronald Nelson.
To send flowers to the family or plant a tree in memory of Andrew Diede, please visit Tribute Store