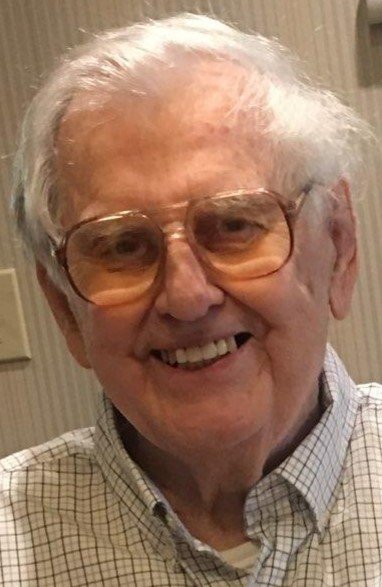 Obituary of Donald John Oswald, Sr.
Donald John Oswald, Sr., age 92 of Yankton, SD passed away Sunday, October 13, 2019 at his residence in Newport Beach under hospice care. Mass of Christian Burial will be 10:30 AM, Saturday, October 19, 2019 at Sacred Heart Catholic Church, Yankton, SD with Rev. Larry Regynski officiating. Burial will be in Sacred Heart Catholic Church, Yankton, SD with Military Graveside Rites by the Ernest-Bowyer VFW Post #791 Honor Guard and the US Navy Honor Guard. Visitations will begin at 5:00 PM, Friday, October 18, 2019 at the Opsahl-Kostel Funeral Home and Onsite Crematory, Yankton, SD with a rosary at 6:45 PM followed by a Scripture service at 7:00 PM. Visitations will resume one hour prior to the service at the church. Online condolences may be sent at: www.opsahl-kostelfuneralhome.com. Pallbearers will be David Oswald, Drew Oswald, Charley Van Treeck, Jeremy Van Treeck, Travis Van Treeck, and Quinn Van Treeck.
Don was born on April 3,1927 in Yankton, SD to John and Mary Oswald. He didn't have to go far to find the love of his life. She was the girl next door. Don and Joan I. Becker married on February 18,1949 in Sioux Falls, SD. They raised four children together in their 64-year marriage.
Don served his country at the age of 17 during World War II in the U. S. Navy.
He worked all his life in the retail grocery business. Don and his wife Joan purchased a grocery store on Main Street in Yankton SD in 1966. Don and Joan ran Don's Super Saver until their retirement in 1992. The store was known for its excellent meat department.
Don and Joan were inseparable throughout their lives. They spent years as bowling partners in mixed league. After buying a house on the golf course, they enjoyed golfing together. People can remember seeing the two of them out for their walk. When Joan fell ill, Don cared for her for years. He has missed her ever since her death in 2013. They are once again joined together.
Don is survived by his children, Deborah Johnson of Newport Beach, CA, Donald Oswald Jr. of Omaha NE and Cheryl (John) VanTreeck of Denver, CO. His two sisters, Genevieve (Jerry) Erickson of Yuma, AR and Kaye Loland of Omaha NE. He has 10 grandchildren and 12 great grandchildren.
He was preceded in death by his parents, a son Dennis Oswald and a sister Joyce Westergaard.
To send flowers to the family or plant a tree in memory of Donald Oswald, Sr., please visit Tribute Store