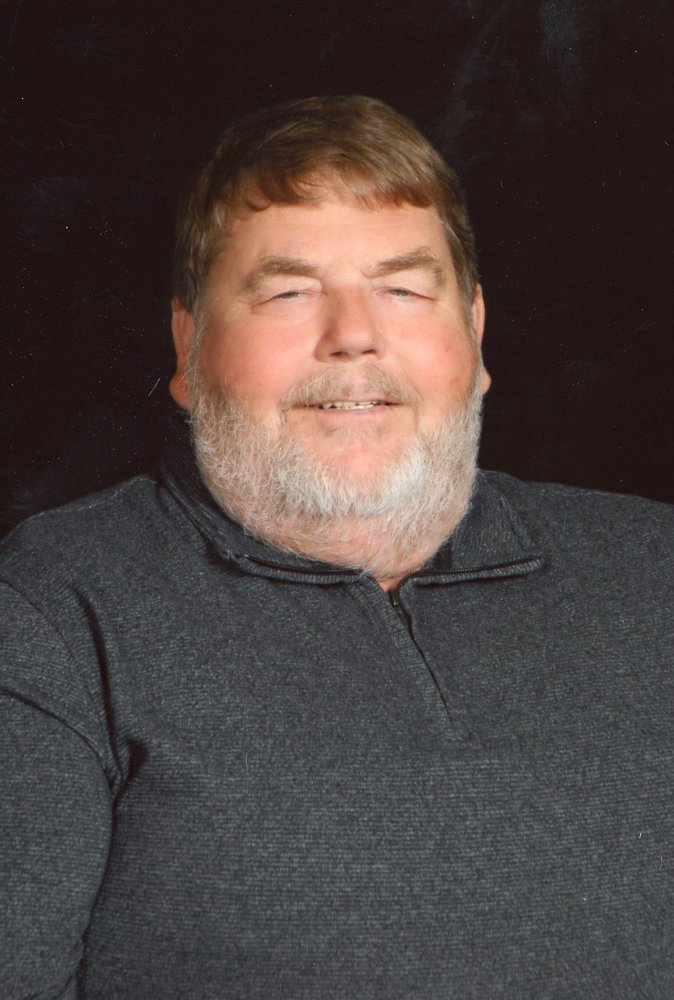 Obituary of John Swensen
John Alan Swensen was born on July 23, 1953 to Wilmar and Margaret (Anderson) Swensen in Yankton, South Dakota, the fourth of 11 children. He attended Lincoln Elementary, Yankton Middle School, and graduated from Yankton High School in 1971. In the early 1980's, after hurting his back trucking coast-to-coast, he attended Southern State College in Springfield one semester before attending Mount Marty College, earning an Associate's Degree in Business, while working at Lil' Duffer.
He met the love of his life, Vicki Holec, at Tabor Czech Days in 1972, and they were married on October 20, 1973. They excitedly and joyfully adopted two children, Willie John in 1977 and Sarah Marie in 1980. Family was important to John. He loved spending time with family and valued family reunions. He worked hard to provide for them and was always proud of his family.
John had various occupations over the years, including working in his dad's garage from an early age; running a lawn mowing service for 75 customers with his two older brothers while in school; trucking for Abler Transfer; vehicle sales for Wudel Chevrolet; trucking for Midwest Coast; he and his wife also operated Heritage Kennels in the 1980's when they lived west of town in addition to their full-time jobs; boat sales for Aten Marine and A & L Marine, which became Meriwether Marine; running his own Swensen Repair Shop for small engines for five years; and also working as a mental health tech at the Human Services Center for five years. John had to take early retirement in 2009, due to failing kidneys caused by adult-onset diabetes and required dialysis. In December 2012 he was blessed with a kidney transplant at Avera McKennan in Sioux Falls.
John loved getting together with friends and neighbors; community was important to him. He would always stop to say hi or chat. He loved to play cards, especially pinochle and golf. He played pinochle at the Center three times a week, schedule permitting, and called Bingo there several times. He loved working with his hands and was never afraid to tackle any kind of home improvement project. He had a great sense of humor and loved to tell and hear jokes. When he retired, he got a black lab/vizsla mix puppy, Skeeter. She was his trusty companion these last ten years. He and Skeeter enjoyed riding around in John's pickup.
John belonged to several organizations over the years, including the Morning Optimists, the Moose, and the Knights of Columbus. He was a member of the United Commercial Travelers of America since 1979. He thoroughly enjoyed being a part of the Yankton Toastmaster's Club 1294 for over 30 years, holding several offices. He also served on the Board at the Center.
John is survived by his wife Vicki of Yankton, SD; his son, Willie (fiancé Jamie Vande Hoef) of Tea, SD; grandchildren: Blake, Kalie, and Taylor Swensen of Yankton, SD and his daughter, Sarah Swensen (Chris C. Frick) of Yankton, SD. He is also survived by siblings: Katherine French of Rockport, TX; Jerome (Judy) of Yuma, AZ; Duane (Theresa) of Ida Grove, IA; Suzanne (Ray) Habeger of Dell Rapids, SD, Vernon of Yankton, SD; Rodney and Robert of Mission Hill, SD; Mary (Dale) Burbach of Crofton, NE; and Lisa (Robert) Shelburg of Waterloo, IA; brother-in-law, Jerry Zimmerman of Sioux Falls, SD; sisters-in-law, Marilyn (James) Kotalik of Aurora, CO, and Kathy Schieffer of Amarillo, TX; aunt, Myrtle Andersen of Yankton, SD and many nieces, nephews, and cousins.
John was preceded in death by his parents; his sister, Cathleen Zimmerman; brother-in-law, Freeman French; his grandparents; his mother-in-law and father-in-law, Mildred and Edward Holec and sister-in-law, Marsha Holec.
John is deeply loved and missed. He managed every diagnosis with dignity and courage.
To send flowers to the family or plant a tree in memory of John Swensen, please visit Tribute Store