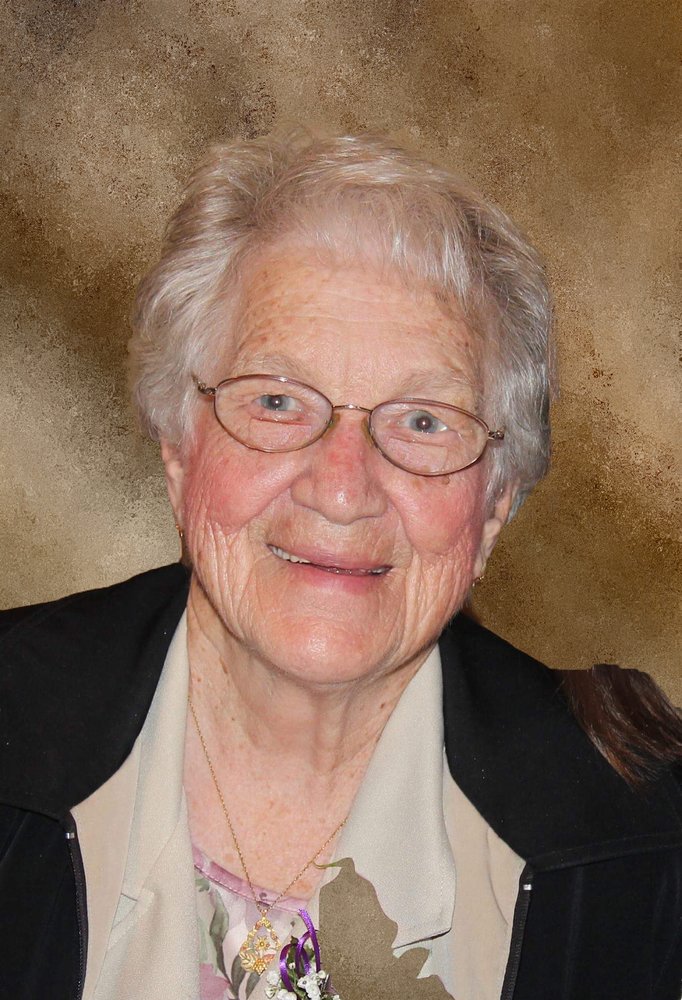 Obituary of Marina Bollich
Marina Mary Bollich was born on January 19, 1927, to John and Leona (Fernholz) Kleinschmit in rural St. Helena. She married Norbert Joseph Bollich on September 12, 1949, at Saint Boniface Catholic Church, Menominee, NE. To this union, eight children were born: Linda, Daniel, Gary (deceased), LeeRoy, Anthony, Norma, Brian, and Bruce. Marina farmed with her husband, Norbert, in addition to raising their children until the mid-1970s. Marina enjoyed traveling throughout the United States with her husband, Norbert, visiting family and friends. Marina was also active with St. Boniface Church, Our Lady of the Snows and Ladies Guild. Marina continued spreading love through her baking, working at The Quarry in Yankton, SD, until 2009, and through quilting. She continued to make quilts for her children, grandchildren, and great-grandchildren until her death.
Those who will cherish her memory are her children: Linda Hodgdon of Alamogordo, NM, Daniel (Sharleen) Bollich of Great Falls, MT, LeeRoy (Shirley) Bollich of Great Falls, MT, Anthony (Tina) Bollich of Charlotte, NC, Norma (Chris) DeJong of Alamogordo, NM, Brian (Sue) Bollich of Omaha, NE, and Bruce (Donna) Bollich of Menominee, NE; 22 grandchildren; 34 great grandchildren; daughter-in-law, Renee Bollich of Wausau, NE; two brothers, Daniel (RoseAnn) Kleinschmit of Wausa, NE and Larry (Pat) Kleinschmit of Menominee, NE; three sisters, Virginia (Donald) Bergman of Hartington, NE, Dolorita (Kenneth) Uhing of Hartington, NE and Carol (Frederick) Pinkelman of Wynot, NE; and many nieces and nephews.
Marina was preceded in death by her husband, Norbert, her son, Gary, her parents, sister, Doris, and her son-in-law, Paul Hodgdon.
To send flowers to the family of Marina Bollich, please visit Tribute Store