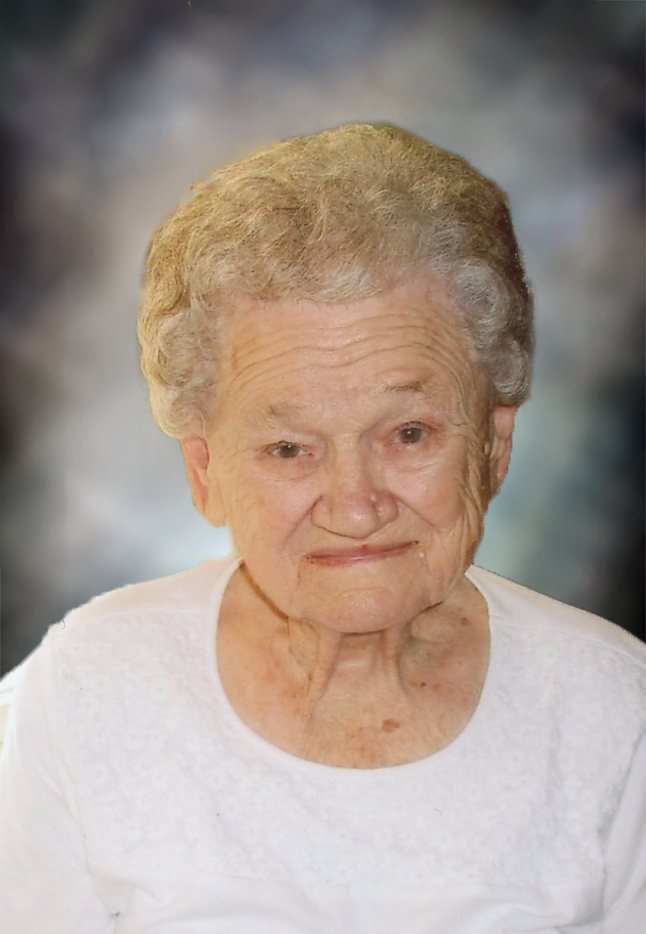 Obituary of Clara Ulmer
Clara Gertrude (Fischer) Ulmer was born August 29, 1921 to Edward and Adelheid (Guericke) Fischer of Menno, SD. She was baptized by Rev. Otto Bruntsch on October 9, 1921 (sponsors were Mr. and Mrs. Alex Martell). She was confirmed on June 21, 1936, by Rev. C.W. Heuer. On March 10, 1942, she was married to Eugene W. Ulmer in Menno at Peace Lutheran Church by Rev Paul J. Bunge.
Growing up as the first born, Clara often talked about helping her dad in the fields, using horses. She also attended country school. During most of her adult life, Clara was a homemaker, raising her family, and helping in the fields. Eugene and Clara farmed southeast of Menno for many years. Clara also worked as a cook in the Menno-Olivet Retirement Home for 7 years. She taught Sunday School and Vacation Bible School at Grace Lutheran Church in Menno. After moving to Yankton, she worked at Sacred Heart Hospital as a housekeeper for about 6 years. She also spent many years doing volunteer work at the hospital.
Clara is survived by her five children and their families were blessed with a Mom/Grandma with an unwavering faith and a great love for the Lord. Her children include: Esther (Davie) Vesely of Niobrara, NE, parents to Tina; Alfred (Delra) Ulmer of Yankton, SD, parents to Ryan & Shawn; Ruby Schroeder of Yankton, SD, parent to Dawn & Travis; Lucille (David) Pearson of Marcus, IA, parents to Lisa, Benjamin and Joseph; Delores (Loran) Moore of Yankton, SD, parents to Sheila & Tammy; 13 great grandchildren; five sisters: Cecelia Dean, Amanda Stewart, Arlene Wagner, Elsie Jensen and Adeline Hofer; two brothers, Elmer (Iona) Fischer and Harold (Beverly) Fischer; sisters-in-law, Leona Kost and Laverna Ulmer and brother-in-law, Art (Irene) Ulmer.
She was preceded in death by her parents; two sisters; a grandson and her husband of 57 years.