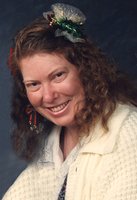 Cynthia Anne "Cindy" Pravecek
PRAVECEK CYNTHIA
Cynthia Anne Pravecek, age 66 of Yankton, SD passed away early Friday, October 25, 2019 at Avera Sacred Heart Hospital, Yankton, SD.
Cynthia Anne Nepodal Pravecek was born on December 22, 1952, to Ernest W. & Virginia (Miller) Nepodal. Cynthia was reared on a small farm in the Springfield/Tyndall area. Being the oldest of the five Nepodal children, Cindy was a typical, strong-willed first born, always having a watchful eye over her siblings. She indeed was the "leader of the pack." At an early age, she placed her faith in Jesus Christ for salvation & faithfully served her Lord for the rest of her life. Cindy attended rural grade school and then graduated from Springfield High School in 1971. She attended the University of South Dakota at Springfield, and later attended Mount Marty studying gerontology because she enjoyed working with the elderly. Some of Cindy's hobbies included baking, crocheting, canning, playing cards, and, of course, keeping in contact with family & friends through her extensive card and letter ministry. No matter where she attended church, she heartedly participated in numerous activities. In August 1994, she married her beloved husband, Carl Pravecek. They enjoyed 25 years of marriage and serving God together in their church, The First Assembly of God, in Yankton. Some of their fondest memories were their puppetry and clown ministry they shared teaching young children. Carl and Cynthia obviously loved one another very much.
Thankful for having shared her life are her husband, Carl Pravecek; mother, Virginia Nepodal; brother, Clark (Anita Mola); sisters, Charlotte (James Newkirk), Kathryn (Paul Claus) and Lori (Jeff DeForest); fourteen nieces & nephews; and seventeen great­nieces and nephews.
She is preceded in death by her father, Ernest W. Nepodal, and one brother, Ernest R. Nepodal.
Cindy will be fondly remembered for her love of family, friends, and the Cedar Village residents and staff. We will all miss her outgoing personality, good humor, and hearty laugh. One of her standard jokes was the following: "You all know that there are four seasons here in South Dakota, right? There's fall, winter, spring, and ... road construction."
She will always remain an example to us of perseverance & determination. She considered herself an overcomer, and truly, she was!