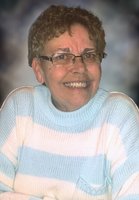 Judy Ann Fisher
FISHER JUDY ANN
Judy Ann Fisher, age 69 of Yankton, SD passed away early Sunday morning February 17, 2019 at Avera Sacred Heart Hospital, Yankton, SD. Memorial services will be 2:00 PM, Friday, February 22, 2019 at the Opsahl-Kostel Funeral Chapel, Yankton, SD with Rev. Cory Enfield officiating. Burial of her cremated remains will be later. Visitations will be one hour prior to the service at the Opsahl-Kostel Funeral Home and On-site Crematory, Yankton, SD. On line condolences may be sent at: www.opsahl-kostelfuneralhome.com.
Judy was born on September 21, 1949 in Wagner, SD to Charles and Betty (Davenport) Pokorney. She graduated from Yankton High School and married Al Fisher Jr. in 1968. She worked at Gurney Hotel then Neuberries and at Gurneys Seed and Nursery. Judy then co-owned Jimmy J's Bar & Grill and then worked for Mtrons for the last 18 and a half years of her life. Judy loved spending time with family and friends, dancing, karaoke, camping, playing Farkle with Bev and Darrell and going to the casino with Gayle and Patty.
Judy is survived by her sister, Donna Condell; children, Teresa Crisman (John Haas - Friend) and Toni (Jim) Jensen; grandchildren - Dalton (Miranda) Crisman, Mia Jensen, Cheyanne Crisman, Cody Crisman, Jeremy Jensen (April Aulman - Friend), Justin (Wendy) Jensen, Jessica Jensen (Katie Stanage), great-grandchildren: Laiken Crisman, Connor Jensen, Ella Jensen, and Devin Jensen; and other close friends and family.
Judy was preceded in death by her husband, Al Fisher Jr; her parents, Betty and Charles Pokorney and brother Curt Pokorney.