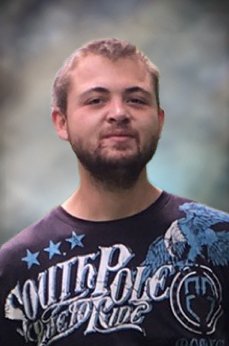 Obituary of Donald Wynn
Donald Wynn, age 21 of Yankton, SD passed away unexpectedly at his residence Monday, July 10, 2017. Funeral services will be 1:30 PM, Friday, July 14, 2017 at the Opsahl-Kostel Funeral Home & Crematory, Yankton, SD with Rev. Larry Regynski officiating. Burial of his cremated remains will be in Verdigre, NE at a later date. Visitations will be one hour prior to the service at the funeral home. On line condolences can be sent at: www.opsahl-kostelfuneralhome.com.
Donald was born on September 13, 1995 in Yankton, SD to Dale and Cynthia (Roberts) Wynn. He attended Yankton Elementary School, Yankton Middle School and Yankton High School. Donald held various jobs, including: Taco John's, Sapa, Cimpl's and Murphy's Roofing. His hobbies included: Riding motorcycles, swimming, boating and hanging out with his countless friends! He absolutely loved to socialize; drinking refreshments with them sparked his happiness! He was always smiling and lived life to the fullest. Everyone who met Donald will tell you that his smile followed his every step!
Donald was a loving son to his mother, a great brother, and an amazing uncle to Emma, Tori, Dreya and Carter.
Donald is survived by his mother, Cindy Roberts of Yankton, SD; sisters, Heather Wynn (Greg) of Yankton, SD and Stephanie Lowther of Sioux Falls, SD and paternal grandmother, La Donna Wynn of Centerville, SD.
Donald was preceded in death by his father, Dale Wynn; maternal grandparents, Don and Shirley Roberts; aunt, Donna (Roberts) Blasé and grandfather, Donald Wynn.
"God bless your sweet soul, Donald Wynn". "We will see you again!" - Your Loving Family.