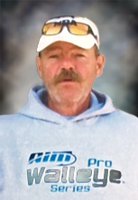 Steve R. Morrison
Steve R. Morrison, age 62 of Yankton, SD died at his home surrounded by family on May 31, 2017. Memorial services will be 2:00 PM, Saturday, June 3, 2017 at the Opsahl-Kostel Funeral Chapel, Yankton, SD with Rev. Dani Jo Ninke officiating. Visitations will begin at 11:00 AM Saturday, and continue until the time of service. The Opsahl-Kostel Funeral Home & Crematory is assisting with the service details. On line condolences may be sent at: www.opsahl-kostelfuneralhome.com.
Steve was born in Flandreau, SD on March 6, 1955 to Orville Nielsen and Ruth (Dickerson) Morrison. Steve graduated from Viborg High School in 1973. After high school he worked for his grandparents at the Dickerson Farm Store. Over the next 30 years he served as an Engineer and Plant Manager for Monfort in Colorado and Cimpl Meats in Yankton. During his time in Colorado, Steve was also an Outfitter for lion and bear. In 1996 he returned to South Dakota, settling in Yankton and finishing his career at Wilson Trailers.
Steve was an avid hunter and gun collector, enjoyed fishing, and spending time with friends and family. He met his soulmate Gail Christensen and they were married in December of 2003. Steve spent the majority of his time between his two offices; Cottonwood & Slick Willy's, accompanied by his "Gail friend". He was always willing to lend a hand to friends and family in need; he was the "go to" man for all of life's challenges.
Steve is survived by his wife, Gail of Yankton, SD; his children: Kolesa (Paul) Petersen of Rosebud, AR, Kulley (Kelly) Morrison of Sioux Falls, SD, Keagan (Chad) Driscoll of Harrisburg, SD, Heather Mushitz of Platte, SD, Erica (Jerry) Fallon of Sioux Falls, SD, Bree Merkwan of Brooklyn, NY, Brook Merkwan of Wellington, CO, Graham Kaczmarek of Wellington, CO and Michael Merkwan of Los Angeles, CA; 4 brothers: Mike (Leslee) Morrison of Viborg, SD, Jay (Marsha) Morrison of Tea, SD and Jeff (Lisa) Nielsen of Trent, SD, Wade Nielsen of Flandreau, SD, ; 12 grandchildren and a host of special friends, including "The Regulars" from Cottonwood and Stringers.
He was preceded in death by his parents and grandparents.
Memorials are directed to Avera Sacred Heart Hospice; 501 Summit Street; Yankton SD 57078.
"We're not here for a long time, but we are here for a good time." – Steve Morrison