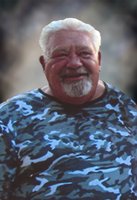 Michael R. Staniech, Jr.
Michael R. Staniech Jr., age 67 of Yankton, SD passed away unexpectedly while at Enemy Swim Lake near Waubay, SD, on Wednesday, May 17, 2017. Funeral services will be 3:00 PM, Tuesday, May 23, 2017 at the Opsahl-Kostel Funeral Chapel, Yankton, SD with cremation following the service. Private inurnment will be at a later date at the Garden of Memories, Yankton, SD. Visitations will be from 4:00 PM to 8:00 PM with the family present, Monday, May 22, 2017 at the Opsahl-Kostel Funeral Home & Crematory, Yankton, SD. On-line condolences may be sent at: www.opsahl-kostelfuneralhome.com. Pallbearers will be Trevor Slate, Dave Warfel, Jordan Slate, Dylan Slate, Treyson Slate, and Mark J. Staniech
The family would like to invite everyone to join them at 6:00 PM at the Walnut Bar for sharing memories of Mike and celebrating his life.
Michael Regis Staniech, Jr was born June 26th 1949 in McKeesport , PA to Michael, Sr. and Mildred (Lucanish) Staniech. Michael grew up in Liberty Boro, PA. He graduated from high school in 1967. Mike came west to attend Yankton College to play football for the Greyhounds. It was there that he met and quickly fell in love with Janice Tucker. They were married in Liberty Boro on Feb 15, 1969. Mike and Jan lived in Pennsylvania for a short time. He worked in the steel mill, just like his father. They then moved back to Yankton where he worked for Yaggie Mills and was also a security guard at Sacred Heart Hospital. Mike started working at Kolbergs in 1973. After 42 years as a loyal employee Mike retired in 2015.
Mike was a loving, generous person who liked to enjoy life. He was his family's biggest supporter. He was the dad or grandpa that would drive half way across the country to attend a soccer tournament and stop at the attractions along the way to make the journey more fun. Mike liked to hunt and fish. He would often take his girls road hunting after school or boating on the weekends when they were younger. Mike was a member of the Yankton Elks Lodge 994 for many years. He served as an officer and trustee. He was instrumental in organizing a lot of their charity events. He had a heart of gold and would do anything for anyone. Mike loved to meet new people and would spend hours telling stories and reminiscing. He made friends everywhere he went.
In 2007 Mike lost his wife, Jan, to cancer. He was extremely fortunate to find love again with Maureen Bossly. Mike and Maureen were married December 20, 2008. Mike and Maureen loved to travel together. They made many trips east to visit Mike's family. They would also go south to St. George Island, FL to enjoy the sunshine. Mike loved to spend time at his mother-in-law's home on Enemy Swim Lake near Waubay, SD where they spent their time boating, fishing and sitting on the deck with friends and family.
Mike is survived by his wife Maureen, his daughters Jennifer (Trevor) Slate and Brenda (Dave) Warfel, stepson Nic (Laura) Westergaard. His grandchildren Jordan (Alisa Ruzicka) Slate, Dylan (Eden) Slate and Treyson Slate and his great-grandchildren Abel and Audrey Slate and unborn baby due soon. His mother Mildred Staniech, mother-in-law Dorothy Bossly, sister, MaryBeth (Larry) Vasko, brothers Bob (Debbie) Staniech, Thomas (Alena) Staniech and Scott (Gretchen) Staniech, and nieces and nephews and their children.
Mike was preceded in death by his wife Jan, his father Michael Staniech Sr., brother, Mark C. Staniech, and unborn grandchild Audi Slate.